G15 housing association reports strong market sale margin as it continues merger talks with Optivo
Southern Housing Group increased its turnover 19% last year.
The 30,700-home housing association, in its accounts for the 2021/22 financial year, reported turnover of £252.3m, up from £212m the previous year.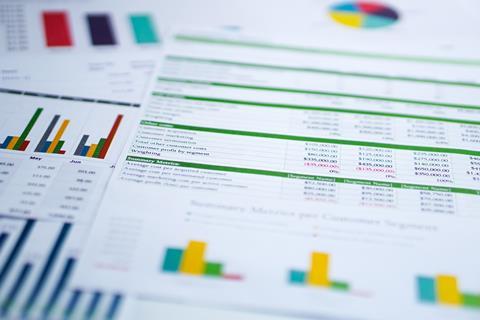 The increase was due largely to a more than fourfold increase in income from open market sales from £10.4m to £47.3m. The open market sales figure was boosted by the completion of the final phase of the group's Lisgar Terrace scheme in Hammersmith & Fulham, which delivered 72 homes for private sale.
The group reported a margin 'in excess of 41%' on open market homes. Turnover from social housing lettings increased marginally from £168.4m to £170.2M
The group's surplus fell from £81.6m to £31m, but this was due to a £58.8m gain the previous year following the acquisition of small provider Crown Simmons. Its underlying operating surplus, which excludes one-off items, increased from £61m to £72m.
The group's operating costs increased from £148.3m to £151,4m, which it said was driven by "depreciation linked to ongoing investment in new and existing homes as well as in technology."
Its overall operating margin declined slightly from 28.7% to 28.,2%.
See also>> Optivo and Southern merger designate board announced
The group completed 230 homes in the year, more than the 93 it built last year but behind its target of 300. The figure was also lower than the 419 homes the group completed in 2019/20, pre-pandemic. Southern however has 1,282 homes in construction, 45% higher than the 883-home figure quoted in the previous year's accounts.
The results come as Southern continues to hold discussions with fellow G15 association Optivo about merging to create a 77,000-home provider.
In the accounts, Southern said the potential merger would give it "greater resilience to withstand future headwinds, whether these come from adverse market and economic conditions, changes in building safety regulation or the ongoing challenges of tackling the climate emergency". It stressed that the move is subject to due diligence, board approval and consents from external stakeholders.
Housing association financial statements 2021/22
Great Places sees turnover boost on 69% sales leap Manchester-based housing association increases revenue and underlying surplus but confirms it missed development target
Guinness builds less than half of targeted homes 64,000-home association becomes latest provider to repor development plan disruption due to supply chain issues and partners 're-profiling' schemes
Onward Homes reports £22.5m loss due to refinancing costs and write-downs 35,000-home north-west association 'on target' to build 1,400 homes by 2024
Clarion boosts surplus by 52% Housing association income increased due to near doubling of open market sales turnover and sale of stock to other providers
Stonewater reports halving of surplus and missed build targets as costs hit 34,000-home housing association hit by increase in operating costs
Moat misses build target but revenue rises South east-based social landlord reports £181m turnover but feels impact of labour and materials squeeze
Metropolitan Thames Valley's surplus falls 33% following tower block fire costs 57,000-home housing association's balance sheet hit by multiple factors, including increased operating costs and a fall in home sales
L&Q's surplus plunges after admitting major write down Housing association giant reports series of impairments reducing surplus by £53m
Orbit sees housing completions rise Materials and labour shortages mean growth was slower than expected for 47,000-home social landlord
Peabody boosts turnover and surplus due to shared ownership staircasing Housing association giant plans to start work on 7,000 new homes by March 2023
Sanctuary misses development target by a third due to 'pandemic effects' Housing association giant undershoots target but increases completions 34% year-on-year
Vivid increases development to above pre-pandemic level 33,000-home housing association completes 1,400 homes
Platform scales back targets for development and energy efficiency 46,000-home housing association increases turnover boosted by increased shared ownership sales
Later living giant Anchor posts £24.4m surplus following loss last year Housing association 'on track' with increased 5,700-home development plan
Hyde delivers fewer social homes than expected due to 'delays and shortages' 48,000-home housing association delivers 74% of affordable target, but hits lowered development target overall.
EMH Group misses development target by 40% Housing association says build hit by planning delays, materials shortages and pandemic impacts but is confident of hitting five-year target