Housing association giant plans to start work on 7,000 new homes by March 2023
Housing association giant Peabody has reported a 31% increase in its surplus following a jump in revenue due to shared ownership residents increasing the proportion of the properties they own.
The 104,000-home housing association, in its accounts for the 2021/22 financial year, reported a 36% increase in surplus, from £110m to £150m, off the back of a 5% increase in turnover to £664m.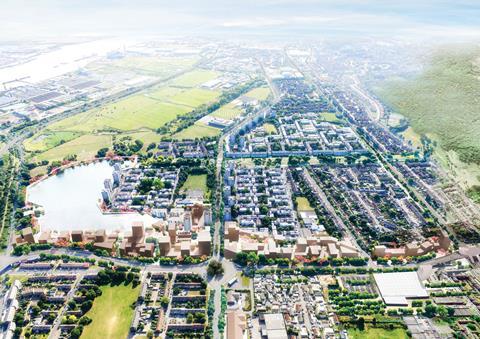 It said the increased revenue from 275 shared owners 'staircasing' has helped fund a catch-up repairs programme and increased fire safety spend.
It said: "The surpluses from staircasing and our disposals programme… released the funds for increased spend on repairs and maintenance to deliver work which was not possible because of Covid restrictions in the prior year".
The group increased its spend on existing homes from £90m to £133m, including an increase on fire safety work from £33m to £40m.
Peabody completed 866 homes in the year, which was down significantly on the 1,176 completed the previous year. It said the drop "can be partly explained by pressures on construction, supply chain, and logistical issues around the availability of materials." It added these pressures have affected the development sector more widely.
However, it increased its annual investment in development from £304 to £355m, and started 1,669 homes, 35% up on the 1,228 for last year. Its starts figure is still down however on the 2,380 reported in 2019/20 pre-pandemic.
Peabody said it is on track to start 7,000 homes by March 2023 through its partnership with the Greater London Authority.
See also>> HA 'mega mergers' can boost development and improve services
See also>>Taking his place in the spotlight: meet the new Peabody boss
Ian McDermott, chief executive of Peabody, in the foreward to the accounts, wrote: "Rising prices affect everything we do as an organisation, and of course, economic headwinds make it more challenging and expensive to achieve our objectives.
"Despite this, we have been able to increase spending on both building safety and in our existing homes in 2021/22."
Peabody merged with Catalyst on 1 April to create a 104,000-home group. Catalyst which owns 37,000 homes, has joined Peabody as a subsidiary for now but will be subsumed into Peabody next year. Joint accounts for the merged entity will be published from next year.
Peabody boss Ian McDermott last year said the merger will enable Peabody and Catalyst to maintain their combined 3,000 homes a year development rate in the face of economic 'headwinds'.'
The group completed the first 130 homes at Southmere, in south Thamesmead, as part its mammoth 11,000 regeneration of the south-east London estate.
Housing association financial statements 2021/22