Housing association giant undershoots target but increases completions 34% year-on-year
Sanctuary built two thirds of the homes it was originally planning to in 2021/22 due to 'lingering effects of the pandemic' it said.
The 81,000-home housing association's financial statements revealed it completed 1,121 new homes in the year, 68% of the 1,644 homes it had originally targeted.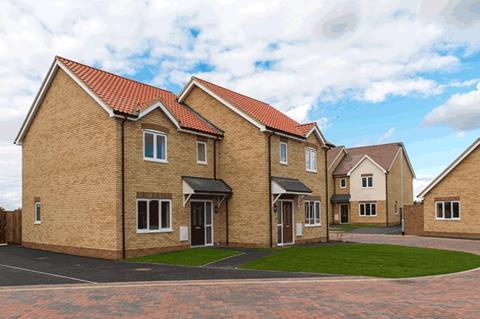 However, the figure represents a 34% increase on the 834 homes it built in pandemic-disrupted 2020/21.
It said: "During the year we delivered 1,121 homes, 353 through joint ventures and consortia, including 666 economical affordable housing properties.
"While this is lower than expected due to the lingering effects of the pandemic, we remain fully committed to delivering affordable housing and communities in which people choose to live."
The housing association giant has set a target of building 1,500 new homes in 2022/23.
In the year it brought 875 of its existing homes up to Energy Performance Certificate C and is planning to bring a further 1,500 up to the standard next year.
See also>>How do we boost housing association development?
See also>> Housing Today launches campaign for A Fair Deal for Housing
It invested £73.5m in its existing stock in 2021/22, which the association says is back to 'pre-pandemic levels'. In 2022/23 it says this will increase to a 'record' £100m.
Craig Moule, chief executive of Sanctuary, and Andrew Manning-Cox, chair said: "This record investment in our existing properties does not mean we will need to scale back our development programme – far from it. We remain committed to building new homes of all tenures." It has 5,183 homes in development, and 2,362 on site.
Sanctuary is also planning to deliver 2,000 homes through a £99.5m strategic partnership funding deal with Homes England. It said it has identified or acquired half the sites it needs to build out these homes under the 2021-26 programme.
Sanctuary increased it annual turnover 6% to £812.5m and its pre-tax surplus from £46.9m to £58.6m.
A Fair Deal for Housing campaign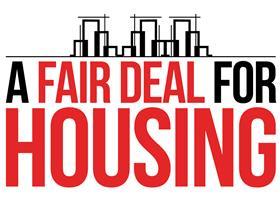 Housing Today believes the government should not back away from its manifesto pledge of building 300,000 new homes a year by the middle of the decade. We badly need more homes and a lack of supply is a major factor in creating problems of affordability for both buyers and renters.
Over the next few months, Housing Today will be exploring potential solutions to help us ramp up housebuilding to 300,000. These are likely to, include different ways of working, funding asks of government and policy ideas that could boost housebuilding.
We want to hear from you: what do you think can make a difference at a policy level?
What can the industry do better?

We believe that, with the right commitments from ministers and the industry, it is possible to build more homes and help the government to meet its objectives to "build beautiful", improve quality and safety, boost home ownership and level up the UK.