Increased affordable housing income only partially offsets loss of leisure centre revenue
Places for People has posted a reduction in profit and turnover as the pandemic severely disrupted its market housing and commercial leisure activities.
The housing association giant, which owns or manages 220,000 homes, reported a total surplus of £74.1m for the year to 31 March 2021, down from £90.3m the previous year. Its total turnover dropped from £866m to £816m over the same period.
The drop in income was in part due to most of the 108 leisure centres it manages being forced to close during the covid-19 lockdown, with revenue from that part of the business falling 42.9% to £87.7m. Income from market housing development fell from £192.5m to £159.1m over the same period, while market rental income fell by £6.6m to £36.6m.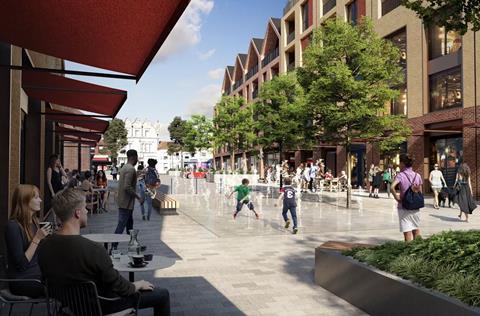 However, the drop in turnover was partially offset by an 8.5% increase in social housing turnover, with revenue of £420.3m being generated in 2020/21 compared with £387.3m the previous year. Social housing lettings income increased by £19.3m, including an extra £14m from rents, while shared ownership property sales income increased by £11m.
The group built or acquired 2,186 new homes in 2020/21, down from 2,680 the previous year, while the number of affordable homes completed also dropped to 911 from 1,466. It started 870 homes in the year, of which 80% are affordable.
Places for People said its focus in the medium term is on reducing its market activity and focusing on affordable housing.
The accounts said: "The improvement in the development for sale market has not changed the group's focus on reducing its exposure to this market and increasing the provision of affordable homes.
"The group remains committed to delivering the remainder of the 2,400 homes under the strategic partnership with Homes England."
The accounts also revealed that Places for People spent £13.4m on fire safety work in 2020/21 and this is expected to increase to £16.6m next year. Its overall repairs and capital improvements budget will increase by 10% from the £117m reported this year.
Places for People in December announced a deal with partnerships builder Countryside to build up to 10,000 homes over the next 10 years.
The group's chief executive David Cowans announced in April that he will stand down next year after 24 years in the role.