Extra costs hit south-west housing association's balance sheet
LiveWest has reported a 22% drop in its annual surplus amid pandemic disruption and increased fire safety and debt restructuring costs.
The South-west housing association, which manages 37,870 homes, reported a surplus of £45.7m in 2020/21, down from the £58.8m the previous year.
Turnover also fell over the same period, by 1.7% to £244.3m, its financial statement for 2020/21 shows.
The group's income and surplus were hit by lower volumes of development due to the pandemic. It completed 785 homes in the year, down from 1,245, while the number of homes sold fell 451 to 335. A total of £100m was invested in affordable housing delivery in the year, a 40% drop year-on-year.
The combined surplus generated from the sale of homes for shared ownership and on the market was £7.7m, down from £10.5m the previous year.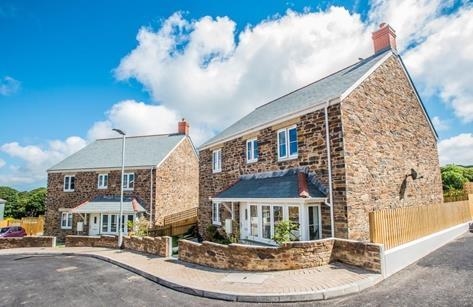 An extra £9m in interest costs were also incurred due to a restructuring of credit swaps, which LiveWest says will cut the cost of its debt in coming years.
The organisation also increased its higher major repairs spend by £10.7m, including £7m extra spent on fire safety. LiveWest has also appointed a new building safety team to ensure the group remains in compliance with standards. Total operating costs for the year increased by £4m to £183m.
In a joint forward to the accounts, Linda Nash, chair of LiveWest, and Paul Crawford, chief executive, said the organisation's development plans had been "significantly disrupted by site closures" which has delayed the handover of properties.
Despite the disruption, the association, formed in the 2018 merger of Knightstone and Devon & Cornwall Housing, is still aiming to build 6,250 homes over the next five years.
Nash and Crawford said: "There is real optimism that the pandemic will end without significant impact on our build programme."