Housing association misses completions targets amid pandemic lockdown
L&Q's investment in new housing has fallen 43% year-on-year, as it sought to conserve cash during the pandemic.
The housing association giant said in a statement to the stock market, published today alongside its 2020/21 accounts, that it spent £584m on new housing in 2020/21, down from £1.02bn the previous year.
Spending on new social housing fell 41% to £523m, investment in new private housing dropped 56.6% to £38m, while partnerships housing spending fell 58% to £23m.
The group also revealed that it completed 2,699 homes in 2020/21, nearly two-thirds of the 4,209-home target it set itself for the year pre-pandemic.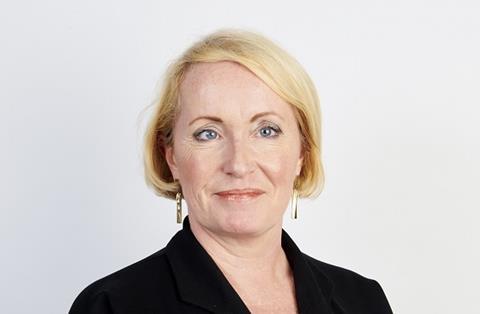 A spokesperson said: "At the onset of the pandemic, we took decisive action to conserve cash flows by reducing our capital and operational spend, while ensuring we met our commitments to our residents and customers.
"These short term, prudent measures resulted in a reduction in investment in new homes, but placed us in a strong position to manage the risks associated with an uncertain year."
Despite the missed target for completions, the 2,699 figure is still 11% higher than the previous year. Starts fell only slightly year-on-year from 3,945 to 3,818.
"Our delivery of new homes is behind target for the year primarily due to delays caused by the coronavrius pandemic lockdown, when our construction sites were closed for most of the first quarter of the year and have had to adapt capacity to enable them to operate safely within government requirements," L&Q's financial statements said.
L&Q has also previously revised down its longer-term development plans in the face of increased costs of maintaining properties, including fire safety costs. New chief executive Fiona Fletcher-Smith said in March that the group is now targeting 3,000 homes a year over the next five years. Pre-pandemic it had been planning 100,000 homes over 10 years.
"Growth will not be at the expense of investing in our existing homes and services", it said in the accounts published today.
The group is investing £1.9bn in improving existing homes over seven years, including £339m for fire safety work.
L&Q's turnover increased 14.9% to £1.05bn, while its operating surplus increased from £279m to £307m. Its total surplus fell from £414m to £208m but this was due to a £235m gift relating to the acquisition of housing association Trafford Housing Trust. Without this, surplus would've increased £29m.
The group's earnings before interest, tax, depreciation and amortisation (EBITDA) increased 23% year-on-year to £374m, while its net debt fell by £44m to £5.3bn
L&Q sold 1,681 homes, up from 1,463 last year, although sales profit fell from £39m to £36m.
The financial statements were published hours after L&Q announced an overhaul of its development and sales division to enable it to more easily deliver its 32,000-home pipeline.