Housing association builds 909 homes, a fifth less than expected, as pandemic hit
Platform Housing Group built nearly four-fifths of its targeted homes last year amid pandemic disruption.
The Solihull-based developing housing association completed 905 homes last year, behind the 1,148-home target it had initially set. The shortfall was "due to a delay in the handover of schemes caused by the effects of the Covid-19 restrictions", the group's financial statement for the year ending 31 March 2021 said.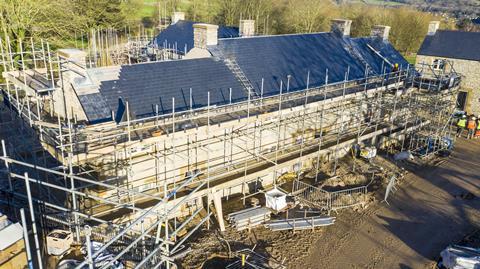 Platform is one of the biggest developing housing associations in the country and has set out an ambition to expand its portfolio by 12,000 homes over the next five years. It currently owns 46,151 properties.
The group's completions in 2020/21 include 282 for affordable rent, 251 for social rent and 372 for shared ownership.
The group also increased revenue to £269.9million from £257m last year, and operating surplus rose from £107.3m to £110.2m. Its net surplus fell however from £57.9m to £56.1m, while operating margin dropped from 41.7% to 40.8%. Revenue from shared ownership first tranche sales increased from £27.8m to £32.1m.
John Weguelin, chair of Platform said: "Our financial strength means that we will be able to continue to tackle the housing crisis by building new homes and to deliver social and affordable housing in the most value-added way.
Elizabeth Froude, chief executive of Platform said: "In previous years we have maintained our commitment to developing affordable housing for the communities we work in and again this year our only sales exposure was shared ownership homes, which we still see strong demand for with prices holding."
See also: How will developing housing associations cope with extra costs?