One of the housing association sector biggest figures will step down next year after 24 years in charge
One of the biggest figures in the housing association sector, David Cowans, has announced he is to step down as chief executive of landlord Places for People next year after 24 years in charge.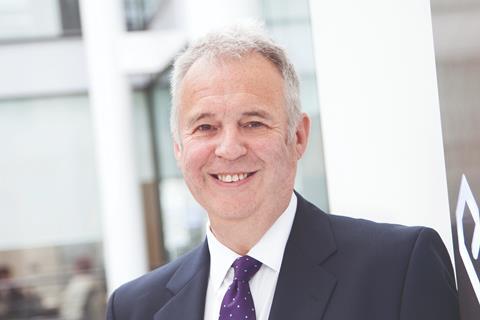 The £894m-turnover organisation said Cowans will retire on March 31 2022, and will continue to lead the group in the interim to support a planned transition process.
Cowans, who will be 64 when he retires, oversaw the transformation of Places for People from housing association North British Housing into a landlord managing almost 210,000 homes which is seen as one of the most innovative organisations in the sector.
Places for People has pioneered the development of different tenures of housing, giving residents and buyers different options, as well as prioritising placemaking and innovation in construction methods, working with firms such as Urban Splash, Igloo and modular housebuilder Ilke.
It is also one of the biggest developers in the sector, building 1,466 affordable homes in its 2020 financial year, and signing a 2,600-home strategic partnership deal with Homes England.
The announcement comes shortly after the appointment of a new chair at the organisation, after the departure in January of long-time incumbent Chris Phillips. The organisation said in a statement that Cowans will continue to lead the implementation of the business plan and support the succession planning over the next 12 months.
David said: "It has been, and remains, a privilege to have worked with many committed and hardworking people to develop the vision and the culture of the Group as it is today. I am proud to be part of Places for People."
Richard Gregory, chairman of Places for People, said Cowans would leave a legacy of "creating one of the country's leading affordable-led placemakers."
He said: "The strength in depth of the senior leadership team which David has assembled and handing over a business that is in very good shape, are his final legacy and a great way for a CEO to bow out."