G15 landlord says its results hit by covid, fire safety costs and a development write-down
One Housing Group has reported a £25.5m pre-tax deficit for the year to March after being hit by a series of exceptional costs including fire safety works to its existing properties.
The London-based G15 housing association, which owns and manages just under 20,000 homes, said its results were affected by a £17.2m charge for fire safety works, plus a £13m hit from the revaluation of a development site, on which planning permission has been refused, forcing a rethink.
The £25.5m loss compares to an £8.6m loss in 2020.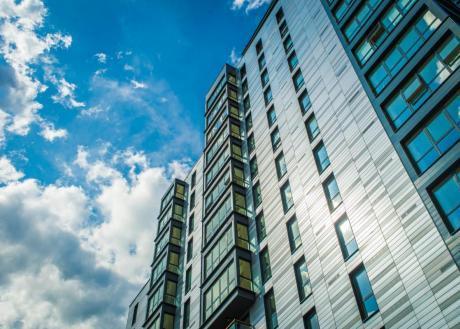 The social landlord, which earlier this summer announced plans to merge with Liverpool-based landlord Riverside, also works in the social care sector, and said it was hit by the impact of covid, with families reluctant to put their loved ones in to residential care.
The organisation reported a total deficit of £33.2m after tax and a further charge related to a deficit in its pension fund, on revenue of £184m, down 16% on 2020.
Writing in the annual report, chief executive Richard Hill described the 2020-21 financial year as a "year like no other", and said the business expected to spend around £200m on cladding replacement over the next five years.
The organisation said that it produced a revised budget for the business in July last year after covid hit, in the knowledge that it would lead the organisation to record a deficit for the year, and that the results were in line with these revised numbers.
The results said the organisation's fall in performance was "primarily attributable to a fall in the operating surplus due to an operating environment impacted by Covid-19, fire safety works and impairment".
Including capital works, One Housing spent £27.3m on fire safety in the year, with £18.4m of that revenue spend. It also received grants of £1.1m to assist with the costs.
The £13m property impairment related to its Victoria Quarter development, purchased in joint venture with housebuilder Fairview. The 652-home scheme on a former gasworks in New Barnet was refused by the Barnet in 2020, with the mayor of London making clear he didn't plan to intervene, forcing One Housing to re-plan the site.
One said it now had a "robust strategy to achieve planning consent", but that a new scheme now being developed would deliver fewer homes for increased build costs, resulting in a lower value to the scheme.
Caroline Corby, the organisation's chair said One Housing was now taking a "lower risk approach to development and refocussing upon our core social purpose." She said: "Despite the challenges, we remain a financially stable and robust organisation."