One Housing Group could join group as subsidiary after posting a loss last year
Large developing housing association Riverside is in talks about G15 member One Housing Group joining its organisation as a subsidiary later this year.
Riverside, which posted a turnover of £355.66m in 2019/20 and built 894 homes, has agreed a merger business case with One Housing, after the latter posted a loss of £8.6m last year.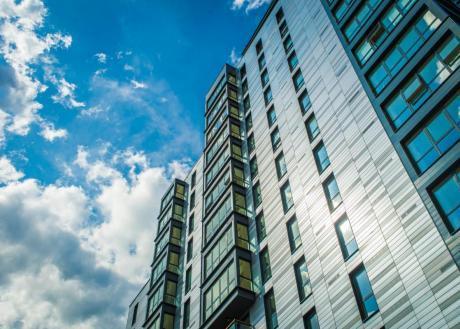 The merger would create an organisation with a combined turnover of more than £570m owning or managing more than 75,000 properties. The organisations say they would be able to increase their development capacity by 40% as a result. In 2019/20 the organisations built a combined 1,232 homes.
It is hoped the move would enable greater investment into One Housing Group's stock, the lack of which was flagged as a key risk by the Social Housing Regulator in January. At the same time, Liverpool-based Riverside believes a merger would enable it to expand its reach into London & the South East, where One Housing Group's homes primarily are, and improve repairs and maintenance services to its existing homes there.
In a joint statement the two organisations said: "The new partnership puts us in a position to be a Group with a national footprint and a stronger voice in the UK-wide discussion around affordable housing."
One Housing, which has a turnover of £219m and owns or manages 17,000 homes, posted a loss of £8.9m for 2019/20, which it said reflected "the consequences of legacy decisions and historic underinvestment as well as priorities around fire safety and the impact of Covid-19".
Its governance rating was downgraded by the Social Housing Regulator from 'G1' to 'G2', which means although still compliant with regulatory standards, it needs to improve if it wants to remain so in the future.
The SHR said: "OHG has key risks within its current operations that require careful management. One of these is a recognised need for increased investment in its existing stock."
The joint statement between the two associations said that while One Housing was a "robust organisation with strong liquidity", it faced twin challenges of investing in building safety and achieving zero carbon, which meant that "on its own it would have some difficult trade-offs to make, with limited resources for building new homes and estate regeneration.
"It is looking for a partner with financial strength, so that together we can become more efficient and effective, investing even more in delivering better services and building more homes."
IN NUMBERS: Riverside and One Housing Group 2019/20
Riverside:
Turnover: £355.65m
Pre-tax surplus: £28.9m
Homes owned/managed: 58.360
Homes built: 894
One Housing Group:
Turnover: £219m
Surplus: £-8.6m
Homes owned/managed: 17,077
Homes built: 338