But rapid expansion of development is not on the cards, says chair Lord Kerslake
Housing association Peabody intends to build more than 3,000 homes per year if its proposed merger with fellow G15 landlord Catalyst goes ahead, according to Peabody chair Lord Kerslake.
However, Kerslake told Housing Today that the 3,000-home figure was simply a combination of existing development programmes of the two organisations, and that the merger would not allow the organisations to accelerate their building activity.
Kerslake made his comments following the announcement late last week of merger talks between the two social housing giants, intended to create a 104,000-home London-focused social landlord by next spring.
Both Peabody and Catalyst are already G15 landlords operating in London and the wider South-east, and will have a combined staff of around 4,000 and turnover of £900m if the deal goes through.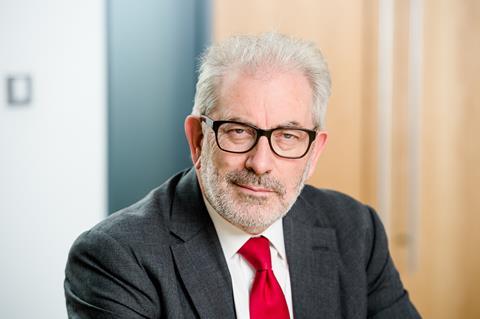 Kerslake said the rationale for the merger was about allowing the landlords to "go further and faster" to deliver building safety improvements, modernise the delivery of services and advance towards the UK's net zero climate change commitments.
However, where past mergers – such as that between Affinity Sutton and Circle to form Clarion – have been designed to deliver greater balance-sheet strength to increase the pace of development, Kerslake said that was not part of the rationale.
"Development remains incredibly important and we will continue to deliver the development programmes we've currently got," he said. "But the merger won't give a short-term increase in supply.
"Where previous mergers have been driven by the ability to deliver more homes, the reality now is that we have to think about safety, sustainability and services as well as supply. Safety has to be number one right now."
Peabody, which has already reduced its pipeline in light of the need to invest more in fixing fire safety issues identified on its existing stock, built 1,176 homes in the year to March. Catalyst built around 800 in the previous year.
Kerslake said: "There's no doubt the need to focus on safety has impacted on the ability to deliver homes. As we get the measure of the building safety challenge, then we will look to expand new-build again."
A former head of the civil service and chief executive of Homes England, Kerslake also issued a call to the government to increase funding for affordable housing, or risk missing its housebuilding targets.
"I think there will be an issue [in delivering the affordable housing programme], and not just in London. There will be pressure on delivering genuinely affordable homes without the grant rate going up.
"This is not about putting out the begging bowl, it's about being honest with government. We have to recognise the realities, including for the delivering of housing in total.
"It won't be possible to hit 300,000 homes per year overall with the private sector alone."
The deal with Catalyst, if it goes ahead, will see the organisation absorbed as a subsidiary of Peabody, led by current Catalyst chief executive Ian McDermott, who spearheaded the merger of Catalyst with Aldwyck in 2019. Peabody chief executive Brendan Sarsfield has already said that he plans to step down from the role this autumn.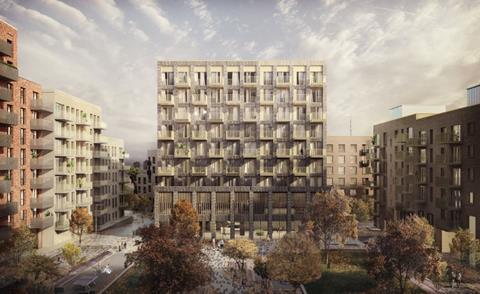 Kerslake said the merger would allow the organisations to pick the best in each others' practices, combine purchasing power, create an in-house research function and develop a stronger local presence in the places where it will operate. The plan is to create a number of individual regions each comprising around 20,000 homes, run by "empowered" regional bosses.
He added that the strategy to create a more locally-focused business through the merger was "not just rhetoric", adding: "We are determined not to become a remote and bureaucratic organisation."
Kerslake said merger talks had been underway for a couple of months, with a final business case for the deal now approved by both boards. While two recently announced housing association merger deals – between Sanctuary and South Housing Group and between PA Housing and Accent – fell apart following due diligence work, Kerkslake said he was confident the tie-up with Catalyst will go ahead.
"While there are still things we have to do, they all look like things we can navigate," he added. "We wouldn't have announced this if we didn't feel confident we could do it."