Two housing associations ditch plans just weeks after Sanctuary and Southern decide against merger
PA Housing and Accent Group have abandoned plans for a merger, the pair revealed on Friday.
The two housing associations said in March they were starting discussions over the formation of a 44,000-home landlord, owning properties across England, but their respective boards have decided not to pursue the tie-up.
The social landlords did not say why they had abandoned the talks.
The announcement comes just weeks after the collapse of similar merger talks between two of the largest associations in the country, Southern Housing Group and Sanctuary, which had been set to create the UK's biggest social landlord.
Paul Dolan, chief executive of Accent said: "Following respective board meetings earlier this week, it has been decided that the proposed partnership between Accent and PA Housing will not progress and discussions have ended.
He added that Accent remained committed "to delivering high-quality homes and services to our customers and communities" and would "continue to focus on driving our new and ambitious corporate strategy".
Accent has plans to build 1,500 homes by 2024, completing 165 homes in the year to March 2020.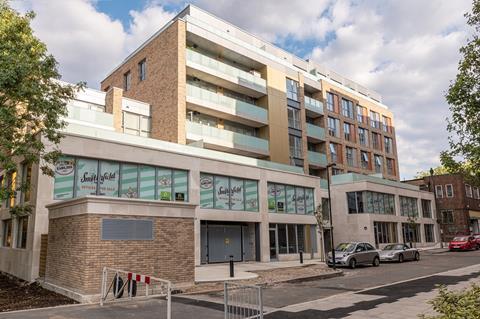 Likewise, Dilip Kavi, chief executive of PA Housing, said: "We will continue to focus on the delivery of our corporate plan objectives and everything we want to achieve to create even better homes and services for our customers.
"Our business is very resilient and we remain determined to lead the sector with our approach, and deliver even more for the communities we serve."
PA has plans to build 6,000 homes between 2020 and 2030, with 249 constructed in the year to March 2020.
PA Housing, itself formed in 2017 from a merger between Paragon and Asra housing associations, currently owns 23,200 properties in London, Surrey and the Midlands, while Accent Group owns 20,700 homes principally in the North, the Midlands and the South-east.