Associations say proposal to create sector's biggest landlord would 'not deliver intended benefits'
Plans for a housing association merger set to create the UK's largest social landlord have been called off, the organisations have said.
Housing associations Sanctuary and Southern Housing Group issued a joint statement this morning saying they had "mutually agreed to not pursue the potential business combination announced earlier in the year."
The pair said in February that they were in talks over a merger that would have formed a 130,000-home social landlord, which would have surpassed Clarion in scale, currently the largest in the sector.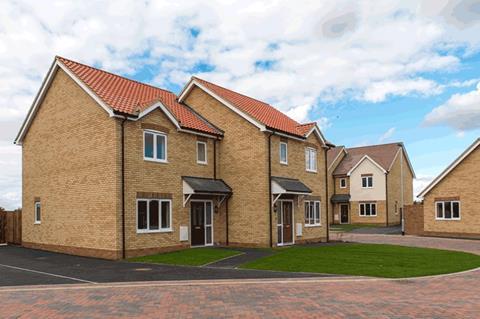 The brief statement said that while the discussions had been "positive", the two had agreed that "the combination would not deliver all of the intended benefits within the planned timescale."
However, the statement said the organisations were nevertheless still in conversation regarding "a close working relationship and exploring possible future joint initiatives".
Worcester-based Sanctuary, which owns and operates 103,000 homes across England and Wales, and 30,000-home G15 landlord Southern Housing Group had said in February that they expected to issue a full prospectus for merging the two over the summer.
At the time they had said they wanted to use the merger to create "a new housing model, with a strong national infrastructure and a dedicated regional focus, to ensure high-quality, local services to residents."
The housing association sector has seen significant consolidation in recent years as the government has put it under pressure to operate more efficiently and become more ambitious in its development aspirations.
The sector's biggest landlord, Clarion, which operates around 125,000 properties, was formed from a 2016 merger between Affinity Sutton and Circle.