Alliance of 25 housing associations says winners could deliver 4,500-home pipeline
An alliance of housing associations has formally started a search for three modular manufacturers to sit on a new framework to deliver offsite homes for registered providers.
The Building Better partnership, supported by the National Housing Federation, is formed from 25 housing associations who have committed to building an initial 800 homes through the framework.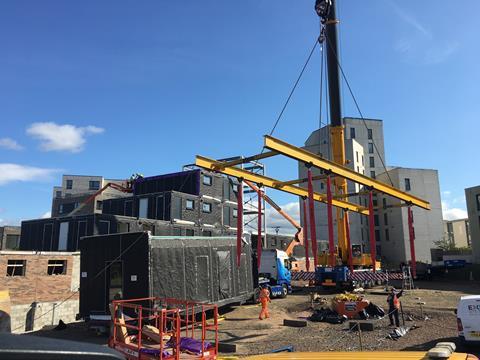 The aim is that these 800 should be the first tranche of a wider 4,500-home pipeline of MMC homes which the associations hope to build in the next five years.
The announcement comes after the government announced in September that its new £11.5bn affordable homes programme will require social landlords that sign up to "strategic partnerships" to use offsite manufacturing to produce at least 25% of their new homes.
Earlier this year Building Better engaged Procurement for Housing to undertake the procurement of the framework, for modular MMC providers that fit under category one of the government's MMC classification system.
The procurement will identify three firms – one to build low-rise houses, one to build medium-rise flats, and another able to deliver both. The winning firms will then be appointed by the associations to carry out the work without going through any further competition.
Building Better said the procurement will complete in spring 2021, in order to enable the first five schemes to start on site by the end of next year. The alliance also plans to procure a second framework, for panellised systems classified under MMC category two, later next year.
Trina Chakravarti, project director of Building Better, said offsite manufacturing will only work in social housing if providers aggregate demand in the way attempted by Building Better. Manufacturers would then have a strong pipeline of work to sustain their factories.
She said: "It also means the sector engaging with manufacturers and being open to the development process, rather than having a predetermined idea of the product they want."