Current board member David Weaver to replace Baroness Tessa Blackstone
Orbit Group has appointed current board member and financial services expert David Weaver as its new chair.
The 45,000-home housing association announced Weaver, who has served on Orbit's board since 2016 will take over as chair on 1 February.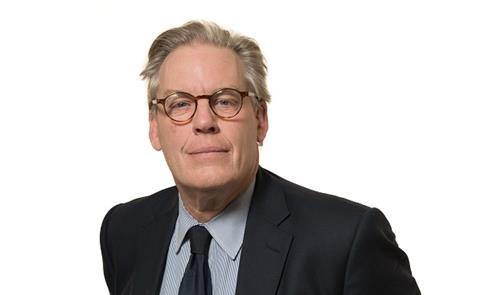 He replaces Labour peer Baroness Tessa Blackstone who is standing down after serving the maximum three terms of office as chair.
Weaver, who has more than 34 years of experience working in the financial services, is currently chair of Orbit's treasury board.
An American by birth, Weaver has recently served as chief executive and chairman of US multinational investment bank Jefferies International. He is an advisor to Strategic Value partners, an investment firm with assets totalling $18bn and has also held positions at Deutsche Bank. He is described by Orbit as having a strong interest in the financing of public infrastructure.
A spokesperson for Orbit said Weaver has "worked extensively with public sector clients and has developed a passion for creating sustainable, socially diverse and economically viable communities".
Mark Hoyland, chief executive of Orbit , said: "David is passionate about our work to tackle the housing crisis and his extensive financial, technology and funding experience will be invaluable as we continue to deliver our Orbit 2025 strategy."
Orbit has plans to build 6,500 homes over the next five years and has a current pipeline of 4,700 homes. In 2020/21 it completed 848 homes in the midst of the pandemic lockdown, down from 1,520 completions in 2019/20.
Weaver is the latest figure with a large amount of financial services experience to be appointed to a leadership position in the housing association sector in recent months. In November housing association giant Places for People announced the appointment of former US banker Greg Reed as its new chief executive, followed by Hyde Group announcing the appointment of Lloyds Banking Group executive Andy Hulme.
In December 11,600-home housing association Swan announced it was in merger discussions with Orbit after the former breached regulatory standards due to losing control of development costs.