Greg Reed to lead 220,000-home association from 1 December
Places for People has appointed British-American Greg Reed as its new chief executive
The 220,000-home housing association giant this morning announced Reed will take up the role next week (1 December). Reed replaces long-standing boss David Cowans, who announced his retirement in April.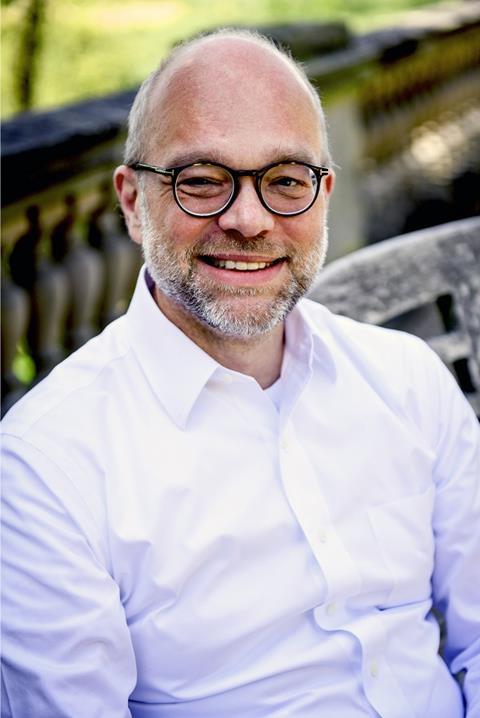 Reed served as chief executive of home repair business Homeserve's UK operations from 2017 to 2020, following nearly five years as chief marketing officer at the firm. Before that he spent more than 20 years in the banking industry including two years as head of credit cards and overdrafts at Royal Bank of Scotland
He worked for Bank of America for 13 years in a variety of roles, spending two years in Delaware, US, before moving to Chester in 2000.
Reed also has experience of the UK affordable housing sector having served as a board member at Clarion as well as chairing the RP's charitable foundation arm Clarion Futures for four years. He is standing down from both roles to take up the Places for People job.
See also>>Places for People posts 17.9% fall in surplus
Reed grew up in the US, attending school in Delaware before studying at Penn State University. He moved to the UK in 2000.
Mr Reed said: "Places for People describes itself as a business that 'makes a profit so it can make a difference'. I've been making profit for companies my whole career; now I've found an organisation where profit creates huge social value, and I'm really happy to be here."
Places for People is among the biggest developing HAs in the country. Last year it completed 2,186 new homes.
In September the group was allocated £250m to build 4,403 homes under a Homes England strategic partnership.
Last December announced a deal with partnerships builder Countryside to build up to 10,000 homes over the next 10 years.
Places for People posted a 17.9% drop in its annual surplus in 2020/21, which it said was in part due to its 108 leisure centres being forced to close due to the pandemic.