Housing quango distributes cash to housing associations and 'for profit' providers but councils cut out
Seven housing associations and joint ventures have each been awarded £250m to build affordable housing over the next five years by Homes England.
The seven bidders each claimed the equal biggest awards from the housing quango's strategic partnerships programme as a total of 31 organisations or joint ventures were granted almost £5.2bn in funding to build 89,466 homes.
The detail of the strategic partnerships allocations, published this morning, shows the seven to each receive the biggest awards were: Abri; a partnership of Guinness and Stonewater; Hyde; Places for People; Platform; Together; and Clarion.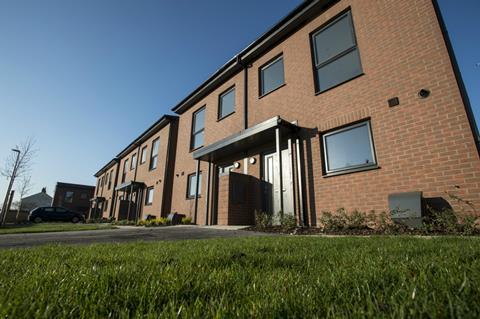 The seven each have different build targets, with Hyde asked to build the least homes – just 3,000 – while Clarion, the UK's biggest social landlord, asked to build 4,770. Together the seven groups will deliver just over 28,000 homes.
Another registered provider, Great Places, which received a slightly lower grant of £241m, will actually be expected to deliver the most homes of any one organisation, with its deal expected to yield 4,920 new homes.
For the full details of every allocation, scroll to the bottom of the page.
The allocations follow the government announcement yesterday it had distributed £8.6bn in cash under the strategic partnership deals for the 2021-26 Affordable Housing Programme. Homes England manages the programme outside of London, with the GLA in charge of allocations within the capital.
>> Click here: Full detail of GLA strategic partnership allocations
Strategic partnership deals are funding agreements under which recipients get longer term funding and more flexibility over how to use cash, in return for delivering more homes and other government priorities, such as modern methods of construction.
The list of strategic partners show that four "for profit" registered providers have agreed strategic partnership deals for the first time. Profit-making entities on the list include retirement housebuilder McCarthy & Stone, partnership housebuilder Vistry, and for-profit providers Sage and Legal & General.
However, despite Homes England stating that it wanted to include local authorities as strategic partners in this funding round, no councils have been awarded funding under the programme.
This puts Homes England in stark contrast to the GLA, which yesterday revealed it had awarded nearly half of its strategic partnership cash to London boroughs.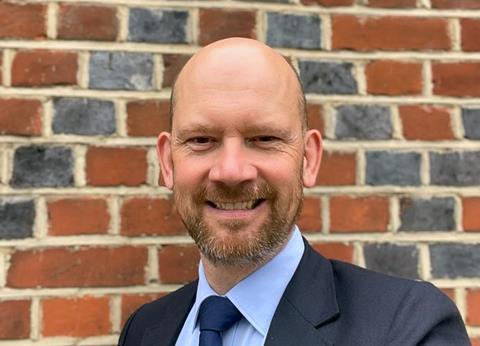 Peter Denton, chief executive of Homes England (pictured), said: "These strategic partnerships give our new partners the funding, flexibility, and confidence they need to build much needed affordable homes across the country, it also establishes a large network of organisations looking to share their skills and capabilities to expand the affordable housing sector and transform communities.
"By forming strategic partnerships with a wide range of public and private organisations, we are creating the conditions needed for institutional investment to catalyse affordable housing supply and in future give local authorities more of the tools they need to plan and act strategically, shaping their communities and building new homes."
See here for the full list of allocations:
| Organisation | Grant funding (£m) | Number of homes |
| --- | --- | --- |
| Abri | £250.0 | 3,218 |
| Guinness & Stonewater | £250.0 | 4,180 |
| Hyde | £250.0 | 3,000 |
| Places for People | £250.0 | 4,403 |
| Platform | £250.0 | 4,680 |
| Together | £249.9 | 4,047 |
| Clarion | £249.7 | 4,770 |
| Great Places | £240.8 | 4,920 |
| Bromford | £239.9 | 4,000 |
| Longhurst & NCHA | £230.0 | 3,935 |
| Greensquare Accord | £212.9 | 3,755 |
| Accent | £210.2 | 3,305 |
| Thirteen | £191.3 | 3,270 |
| EMH & Midland Heart | £171.7 | 3,551 |
| Sovereign | £166.9 | 3,338 |
| Curo & Swan | £160.4 | 2,425 |
| Onward | £152.4 | 3,208 |
| Torus | £140.3 | 2,736 |
| Karbon | £131.5 | 2,200 |
| Legal & General | £125.5 | 2,121 |
| LiveWest | £123.6 | 2,550 |
| Aster | £114.0 | 1,550 |
| Vivid | £105.6 | 1,550 |
| Orbit | £103.9 | 1,500 |
| Sanctuary | £99.5 | 2,000 |
| McCarthy and Stone | £93.9 | 1,500 |
| Flagship | £93.0 | 1,500 |
| Vistry | £83.0 | 1,474 |
| Riverside | £80.8 | 1,530 |
| Sage | £73.5 | 1,750 |
| Metropolitan Thames Valley | £62.6 | 1,500 |