Essex-based landlord and pioneer of MMC now likely to merge with housing association Orbit
Leading housing association developer Swan has announced plans to merge with fellow social landlord Orbit after dramatically failing a regulatory assessment due to poor management of its development programme.
The Regulator of Social Housing (RSH) said that the Essex and east London-based association, which has been a pioneer of using modern methods of construction (MMC) in the social housing sector, was now "non-compliant with the Governance and Financial Viability Standard", following a "material deterioration in Swan's financial position".
The 11,600-home landlord said it accepted the RSH's judgment, and was now working with the regulator on the issues and had entered into conversations with 45,000-home South east-based social landlord Orbit about a potential merger.
The RSH said that the "material deterioration" in Swan's finances followed "identification of a significant adverse variance in its future development costs, largely due to the ineffective management of its development programme and its development subsidiary".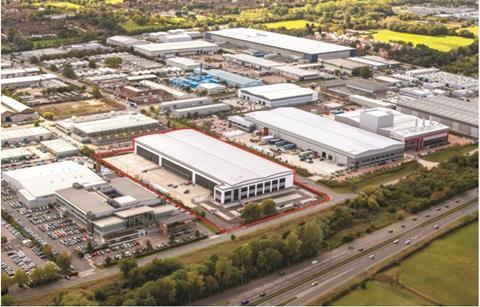 Despite managing only 11,600 homes, Swan has previously claimed to have an 8,000-home development pipeline, including from its for-profit MMC developer subsidiary Swan New Homes, which trades as Nu Living. The firm has created a modular housing factory in Basildon, and announced plans for a second facility to take its build capacity to 1,000-homes a-year.
However, today's regulatory judgment said only that Swan plans to develop 2,200 new homes over the next nine years of its development plan.
The RSH said that Swan's "increased development costs", coupled with delays to sales, had led to "increased pressure" on Swan's loan covenants.
It said: "Swan's ability to maintain covenant compliance is reliant on the continued co-operation and agreement of third parties. This reliance on third parties to resolve the situation represents a fundamental loss of control on the part of the board and executive."
It added that Swan had presented inconsistent information to the board and regulator, which together with a failure to monitor covenant compliance, had led to "a loss of regulatory confidence in its accuracy and reliability".
Both Governance and Viability have been downgraded to a rating of three, meaning they are non-compliant with RSH's standards. It said: "The regulator lacks assurance that Swan has the financial capacity to manage its exposures".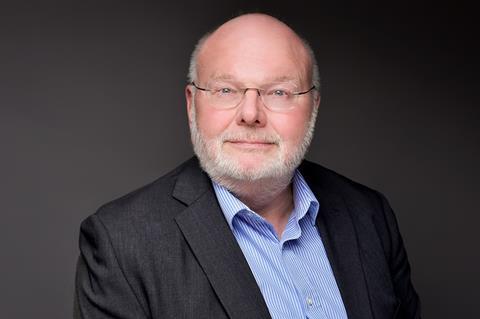 The RSH's regulatory judgment follows an announcement in early November it had put the association under review. Swan's long-time chief executive, John Synnuck (pictured), announced in October that he will be stepping down in March.
This morning the association said it accepted the RSH's findings, and that it had been "working proactively" with it since the November announcement it was being put under review, which included "a series of actions to deal with the immediate challenges seen within our business plan."
A spokesperson said: "We can confirm that the Board of Swan Housing Association Limited (including Swan Housing Capital plc) has entered discussions with the Board of Orbit Group Limited (including Orbit Capital plc), to form a mutually beneficial partnership.
The spokesperson said Orbit had a strong culture of employee engagement and was ambitious to grow in Swan's existing geographical area, where it does not currently operate. "We believe that this geographical fit and complementary cultures will ensure that we can continue our vital work in serving our customers, regenerating local communities and delivering on our local partnership commitments."
The spokesperson added that if the partnership went ahead, it was expected that the merger would complete in late 2022.
"We remain committed to the communities we serve and will continue to work with the Regulator to address its findings in this judgement," the spokesperson said.
It is not clear what impact the judgment will have on Swan's development programme, which includes its involvement with the £1bn Purfleet Centre Regeneration project, on which it is a joint venture partner.