Modular housebuilder to provide 25 homes in first stage of partnership with 45,000-home HA
Modular housebuilder Ilke is to deliver 25 homes for housing association Orbit in a deal that it said was the first stage of a wider partnership between the businesses.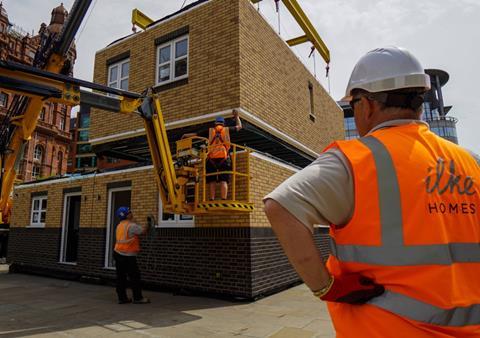 Ilke said the deal for 25 homes to Orbit's site in Wellesbourne, Warwickshire followed a successful pilot scheme undertaken in March.
Orbit has upped its use of modern methods of construction because of a desire to build highly energy efficient homes. The organisation has made Ilke its first modular partner.
Orbit owns and rents about 45,000 homes and is one of the biggest builders in the housing association sector, having constructed 12,000 homes over the past seven years.
Andrew McDermott, managing director for the firm in the Midlands, said that Orbit was keen to reduce its carbon footprint through the use of modern methods of construction. He added: "We see modular housing as an important part of the future of housing in the UK and are excited to work with Ilke Homes as our first partner."
"Over 80% of Orbit homes are rated EPC C or above and we continue to look at ways in which we can provide housing that reduces our impact on the environment and provides our customers with energy efficient homes. Modular housing assists us to deliver against our environmental objectives whilst continuing to provide high quality homes."
The deal comes after the announcement by Ilke of a similar partnership with housing association Stonewater, for whom it will provide 120 factory-built affordable homes.
Matthew Bench, executive director of partnerships at Ilke, said: "By using MMC, we are able to deliver homes that are already some of the most sustainable in the country. It is testament to this fact that Orbit Homes has now taken a strategic step-change as it embraces modern methods to deliver much-needed, energy-efficient affordable housing."