MMC housebuilder to provide site and houses to association Stonewater
Modular housebuilder Ilke Homes has agreed a £23m deal with west midlands housing association Stonewater to provide 120 affordable homes in Herefordshire.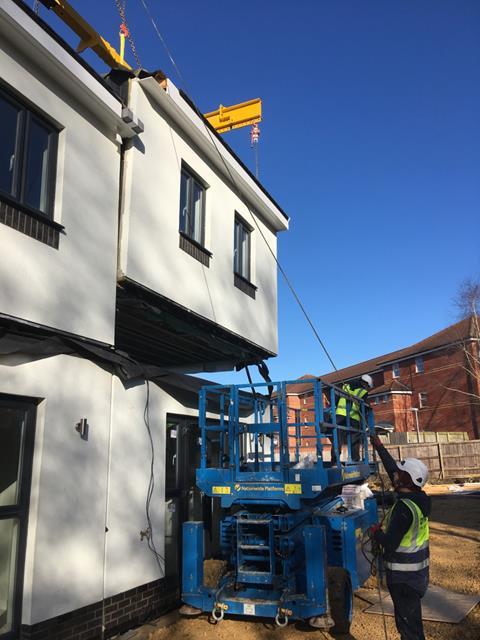 Under the deal Ilke has purchased and developed a site on the derelict former Holmer trading estate outside Hereford, before agreeing with Stonewater to ship its factory-built homes there.
The site has outline planning consent, and Stonewater said that it will now work with Ilke to secure reserved matters permission to allow construction to go ahead.
Ilke said the actual homes will ultimately be delivered in half the time of traditional construction from its factory in Knaresborough, Yorkshire.
Housing association Stonewater, together with the Guinness Partnership, is a strategic partner to government housing agency Homes England, and has received £224m grant funding to deliver 4,500 affordable homes by 2022.
The announcement of the deal follows the news that Ilke is opening offices in London, Birmingham and Bristol to support its expansion. Ilke last year secured a £30m investment from Homes England to grow the business, and also has a £100m 750-home deal to provide homes for housing association Places for People.
Matthew Bench, executive director of partnerships at Ilke Homes, said: "By packaging up private land with turnkey development solutions in partnership with housing associations such as Stonewater, we can quickly scale-up the delivery of high-quality, energy-efficient affordable housing across the country."
Gordon More, chief investments officer at Homes England, said that the use of modern methods of construction was "crucial" to building new homes at the speed required.