First major project through £100m joint venture confirmed
Offsite developer Ilke Homes and housing association giant Places for People have announced a deal to build 472 homes in Exeter and Sussex.
The schemes will be the first major developments through the £100m modular joint venture first announced by Ilke and Places for People in 2019 to deliver 750 homes.
Under the deal, Places for People, which owns or manages 220,000 homes, will forward purchase modular homes across two schemes; a 307-home development in Burgess Hill, Sussex and a 165-home development in Exmouth Junction, Exeter.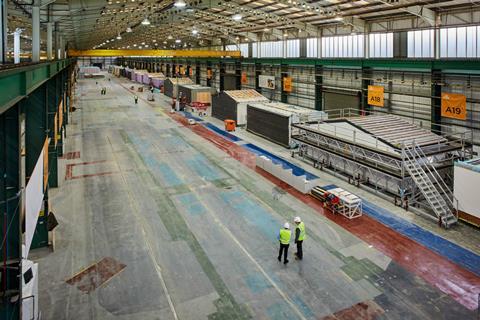 The homes will be a mix of apartments and two, three and four-bedroom properties and will be managed by Places for People. They will be available for affordable rent or shared ownership.
Scott Black, group executive director – developments, at Places for People, said: "By adopting modern methods of construction (MMC), our partnership with a proven modular business such as Ilke Homes allows us to create more affordable, well-designed mixed-tenure communities across the country - speeding up delivery, cutting costs and giving our customers unrivalled choice and quality.
Dave Sheridan, executive chair at ilke Homes, said: "These transactions mark a significant achievement for our modular business, with Burgess Hill being the largest for our business in both GDV and volume for a forward-sold turn-key delivery package on a single site. Exmouth Junction is similarly the largest site to date secured and packaged in the SW region."
The deal comes weeks after Ilke announced plans to build 622 homes in what has been billed 'the largest low-rise modular development in the UK" on land acquired from pharmacy chain Boots in Nottingham.
Places for People is currently seeking to recruit a new chief executive following the announcement news that long-standing boss David Cowans will retire next March.
The association reported a 17.9% fall in its annual surplus for 2020/21 following a pandemic-related hit to its leisure centre management income, which was only partially offset by a 8.5% increase in social housing turnover.
The group built or acquired 2,186 new homes in 2020/21, down from 2,680 the previous year, while the number of affordable homes completed also dropped to 911 from 1,466. It started 870 homes in the year, of which 80% are affordable.
Places for People said its focus in the medium term is on reducing its market activity and focusing on affordable housing.