Colin Lewis says he's 'not prepared to be part of the new Avant' following takeover
The former chief executive of Avant Colin Lewis left the firm due to fears its new owner was determined to dumb down the product and reduce quality, Housing Today can reveal.
Housing Today revealed on Friday that Lewis left the £450m turnover housebuilder late last month following its April takeover by SME Berkeley deVeer, in a deal spearheaded by former Persimmon chief executive Jeff Fairburn.
Lewis had originally said he would stay on as deputy chair of the merged firm, with Fairburn taking the chairman role, but has told Housing Today he was "not prepared to stay at Avant" due to concerns over the direction of the business, also alleging neither Fairburn nor any of the new shareholders contacted him during the deal.
However, the new owners of 2,000 homes a year Avant have rejected Lewis' comments, saying the business retained an "unwavering focus on delivering […] high quality, design-led homes".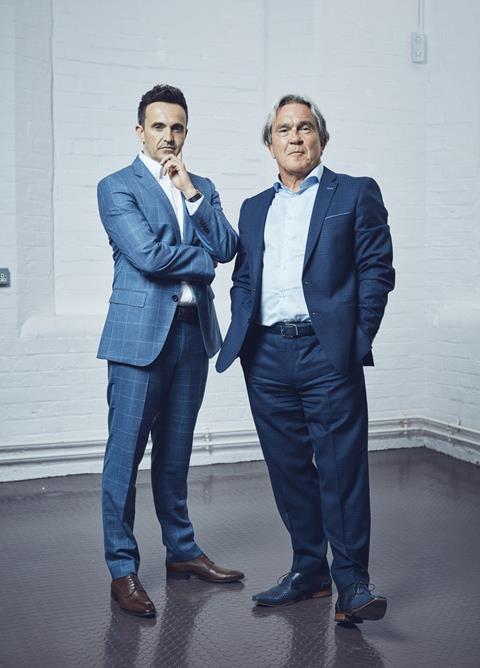 Lewis made his comments as it emerged the new chief executive, former chief operating officer Mark Mitchell, has already briefed staff on plans for the Chesterfield-based housebuilder to reduce its product range to focus on fewer house types, and standardise its build specifications.
Colin Lewis told Housing Today: "I still passionately believe in the original Avant model which was about prioritising product, people and principles.
"My understanding is the Avant model is not being taken forward, and in these circumstances I saw no role for myself. I'm not prepared to be part of the new Avant."
In an earlier post on LinkedIn in which he did not set out his reasons for departing, Lewis had said that he had resigned "with deep regret and a heavy heart, but a clear conscience". He said the reasons for his departure "will become self-evident over the coming weeks and months."
One insider told Housing Today that the decision to standardise specifications amounted to a levelling down of quality between the builder's two existing ranges, one of which was previously pitched at a higher market level. However, a spokesperson for the firm said the standardisation took "the best elements from each of our two previous ranges".
The new chair of Avant, Fairburn, who was forced to step down from running listed housebuilder Persimmon in a row over his £75m bonus, has previously been criticised for presiding over poor build and quality standards at the listed builder.
Following his departure, an independent review of build standards commissioned by Persimmon itself found there had been a "systemic nationwide" failure to build safe homes which was "a manifestation of poor culture coupled with the lack of a group build process".
Lewis told Housing Today that he had originally decided to stay on at Avant to help with Mitchell's transition to his new chief executive role, but had changed his mind given "the complete absence of the usual courtesy of contact from the new shareholders and new chairman."
"I felt comfortable in my decision as Mark will be getting direction from his new chairman," Lewis said, adding, "This also leaves me free to pursue other opportunities, and I've been gratified by the approaches I've already received."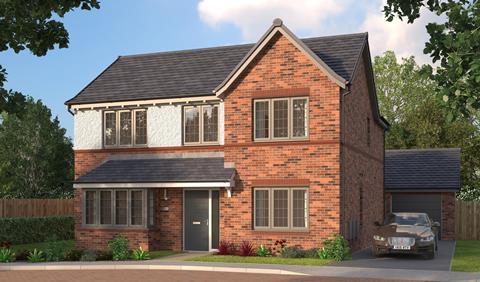 Building homes for a mid-range market, with an average sale price of £271k in the last financial year, Avant has won accolades for its homes in recent years, with the HBF in 2021 awarding it a "five-star" rating for quality.
The builder has also been among those to pioneer modern open-plan layouts, and offer buyers features such as designer kitchens and bi-fold garden doors as standard.
A spokesperson for Avant said the business had already taken steps since the merger to alter its product range and standardise specifications, but rejected the idea that this amounted to reducing the quality of the product.
The spokesperson said: "As Avant embarks on its next phase of growth, supported by new owners, we have taken two key strategic steps to further sharpen our unwavering focus on delivering the high quality, design-led homes that our customers want.
"These important strategic steps are: firstly to 'retire' a number unused housetypes from our standard range, focusing on a selected portfolio of attractive layouts which offer a home to suit every customer, and secondly, standardise our product offering to one unified specification, taking the best elements from each of our two previous ranges.
"These actions will provide a platform for Avant to deliver continued growth and build more new homes in answer to the UK housing shortage."
At the time of the takeover, backed by fund manager Elliott Advisers, Fairburn described Avant as a "fantastic business", hailing its "compelling track record of growth", "high quality management team" and "unrivalled focus on building design-led homes".
Mitchell said in April the plan was to double revenue and triple profit over the next five years.
Lewis had already in December announced his intention to stand down as CEO of the firm in May and move to the role of deputy chair, to allow his then chief operating officer, Mitchell, to take over.
In his LinkedIn post, Lewis added: "I wish all of my colleagues and friends at Avant the very best and will always be available to them in a personal capacity.
"I also thank them from the bottom of my heart for all that they have done to make Avant Homes a special place - with very special people."