Decision by former housebuilder chief executive comes shortly after buyout led by former Persimmon chief executive
Former Avant chief executive Colin Lewis has stepped down from the board of the housebuilder just weeks after ex-Persimmon boss Jeff Fairburn led a buyout of the business.
Last month Yorkshire-based SME housebuilder Berkeley deVeer, which is chaired by Fairburn, announced the acquisition of £450m turnover Avant in a deal backed by fund manager Elliott Advisors.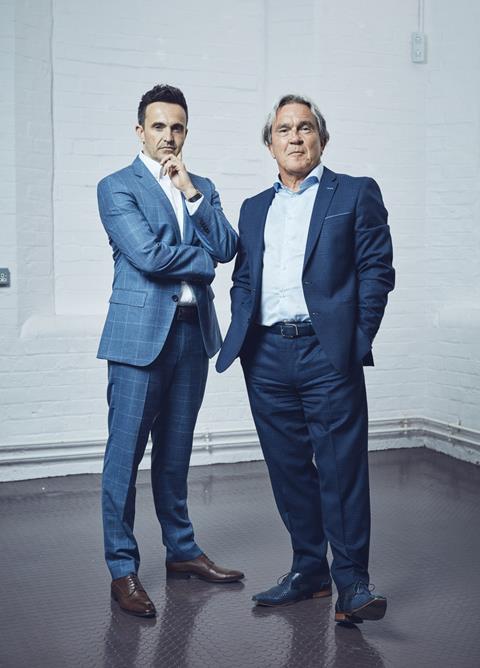 At the time Colin Lewis, who had been chief executive of Avant and its predecessor Gladedale since joining in 2010, said he would move to become a non-executive deputy chair of the business.
This move was in line with a succession plan announced by Avant in December last year, which saw former chief operating officer Mark Mitchell take charge as chief executive from the start of May.
However, Lewis has now decided to leave the business entirely, with the firm not offering an explanation for the change of heart. Forms filed at Companies House confirmed Lewis' appointment was terminated on April 30.
In a posting on his LinkedIn page, Lewis said: "Having now left Avant, I am available for opportunities of interest".
His departure came as Companies House filings also indicated an expected clearout of Avant non-execs in the wake of the Berkeley deVeer deal. Former chairman Paul Bridges has left the business, as have non-execs Christopher Loftus and Michael Smith.
Berkeley deVeer made clear at the time of the acquisition that Fairburn was to be appointed chair of the combined company.
Lewis, who joined Gladedale in 2010 after 18 years at Redrow, is credited with turning round the business, which had been left on its knees when the credit crunch hit. It ended up under the ownership of Lloyds Bank, its principle lender, which then sold it in 2014 for £175m to a trio of private investors, Alchemy Special Opportunities, Angelo Gordon and Avenue Capital.
Announcing the previous succession plan in December, former Avant chair Paul Bridges described Lewis as an "outstanding" chief executive who, he said, had created a springboard for future growth by offering "dedication, passion, strategies and motivation".
Chesterfield-based Avant turned over £446m last year, building 1,759 homes but falling to a £17.2m loss in covid-hit results for the year to May 2020.
In contrast Berkeley deVeer, which was until last year a family-owned housebuilder based in Wetherby, turned over just £28m in its most recent published accounts.
Fairburn is a controversial figure in the housebuilding sector, having been forced to step down as Persimmon chief executive over his banking of a £75m share bonus.
A spokesperson for Avant said: "In line with the succession plan introduced in 2019, Colin Lewis stood down as CEO of Avant Homes at the end of April 2021 and was succeeded by COO, Mark Mitchell. Following the acquisition of the Group by Berkeley DeVeer and Elliot Advisers, Colin has subsequently decided to retire from the business. We wish him well in his retirement."