Jeff Fairburn returns to housebuilding after being forced to step down amid outcry over £75m Persimmon bonus
Former Persimmon boss Jeff Fairburn has taken charge of £18m-turnover Yorkshire housebuilder Berkeley DeVeer after buying a 50% stake in the business.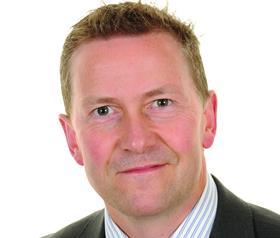 Fairburn, who resigned from listed volume housebuilder Persimmon in 2018 following an outcry over his £75m bonus payment from the firm, started as chief executive of Berkeley DeVeer this month with a brief to expand the business.
However, there appears to be no immediate plan to turn the business, which operates primarily in Yorkshire, into a national housebuilder.
Daniel Newett, co-founder and managing director of the firm, said he was "delighted" to announce Fairburn's appointment as chief executive. "Jeff will bring invaluable knowledge to the executive leadership team and put Berkeley DeVeer in a position to become a leading housebuilder in Yorkshire," he said.
Fairburn said Berkeley DeVeer was a "fantastic housebuilder" and that he was honoured to join the company.
He added: "My aim is to grow the business and further deliver on the strong performance seen to date. The company's record of operational excellence and reputation as a leading local housebuilder remains our core priority".
According to Companies House, Fairburn started as chief executive on January 2. The firm made a pre-tax profit of £2.5m on revenue of £17.8m in the year to March 2019. A spokesman for the business said it builds typically 100 homes a year in the region.