Yorkshire-based SME Berkeley DeVeer run by former Persimmon boss buys £450m turnover housebuilder
The controversial former boss of Persimmon is to take charge of northern housebuilder Avant Homes after spearheading an audacious takeover of the £450m turnover firm by Yorkshire-based minnow Berkeley DeVeer.
The deal, backed by fund manager Elliott Advisors, will see £28m turnover Berkeley DeVeer buy out Avant Homes – formerly Gladedale – and install Jeff Fairburn as chair of the combined business.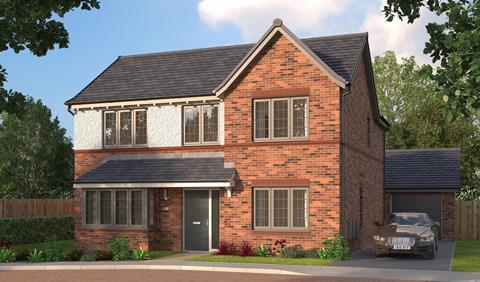 Fairburn, who was forced to step down from Persimmon in 2018 following controversy over a £75m performance bonus, returned to the housing industry last January to run Berkeley DeVeer.
At the time the company, which made a profit of less than £1m in the year to March last year, said his ambition was simply to make Berkeley DeVeer the biggest housebuilder in Yorkshire.
However, Fairburn said in a statement today the deal was designed to see Avant become one of the UK's leading housebuilders, with plans to double its turnover within five years.
The deal will see the current Avant chief executive, Colin Lewis, become non-executive deputy chair of the combined group, while Avant's chief operating officer, Mark Mitchell, will become chief executive at the start of May.
The housebuilder has declined to disclose the terms of the deal, despite reports the sale price was in the region of £500m. Elliott Advisors is an arm of New York-based fund manager Elliott Investment Management, which claims to manage £42bn of investments worldwide.
Avant turned over £446m last year, building 1,759 homes but falling to a £17.2m loss in covid-hit results for the year to May 2020.
While under its previous name of Gladedale, Avant Homes, which operates from 60 sites in the Midlands, the North and Scotland, fell under the ownership of its principle lender, Lloyds Bank, after being hit hard by the 2008 global financial crisis. It was bought from Lloyds in 2014 for £175m by a trio of private investors, Alchemy Special Opportunities, Angelo Gordon and Avenue Capital, which were themselves reported to have kicked off a sale process in 2018.
Mark Mitchell, CEO designate of Avant, said the investment by Berkeley DeVeer and Elliott Advisors was "a clear endorsement of our growth potential" and "testament to the strength and ambition of our team".
He said: "We are delighted to have secured the backing of new owners who share our long-term vision for the Group. Their backing will provide us with additional means to push on with our growth plans as we seek to double our revenues and triple our profits over the next five years."
Jeff Fairburn, CEO of Berkeley DeVeer, said: "Avant Homes is a fantastic business, with a strong proposition and a compelling track record of growth. It has a high quality management team that has transformed the business, with an unrivalled focus on building design-led homes in the UK housing market's fastest growing regions.
"We look forward to working with the team to further invest in the business and develop it into one of the UK's leading housebuilders."