London housebuilder says it remains on track to deliver expected profit
London-focused housebuilder Berkeley Group has warned over the impact of continued build cost inflation in a city trading update released this morning.
The firm said it remained on course to meet profit expectations for the current financial year given a "gradual firming" of the London market since the lifting of lockdown restrictions and "robust" conditions elsewhere.
It said reservations were currently in line with the level seen in the two years prior to the pandemic.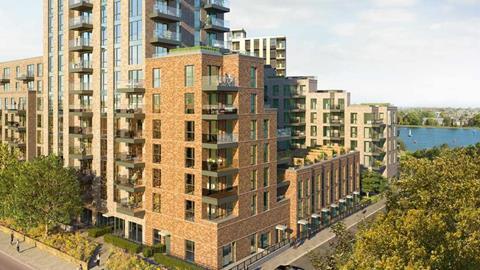 However, the £2.2bn turnover developer said in a statement issued in advance of its AGM that continuing build cost inflation was making the operating environment "challenging".
It said: "In line with our year-end results update, we have continued to experience inflationary pressure in build costs during this period, principally through materials, and we are mindful of ongoing issues in the supply chain and labour market resulting from Brexit and the pandemic.
The business said the rising costs were at the moment being offset by the fact that sales pricing had remained "above business plan levels".
The firm said in June it was seeing build cost inflation running at around 4% a year, which is in line with the 4-5% cited by the UK's largest housebuilder, Barratt, in its results yesterday.
Official figures published this week said materials costs rose by 4.5% in July alone, with prices now up 20% over the year.
The housebuilder said it remained on course to report pre-tax profit above the £518m level reported in the year to April 2021. The firm has previously declared its intention to deliver average annual pre-tax profit of £500m every year until 2025.