Housebuilder meets raised profit and revenue expectations in 2021 full-year results
Shares in Barratt fell by as much as 3% this morning in early trading after the housebuilder published full-year results revealing that its current reservation rate is behind the level seen in the immediate aftermath of the 2020 spring lockdown.
The fall came despite Barratt reporting results to June 30 this year showing a strong recovery from the pandemic. Revenue of £4.81bn was not only a 41% jump from 2020, but also above the level reported in the pre-covid 2019 financial year.
The firm also reported a pre-tax profit of £812.2m, in line with recently revised expectations, representing a 65% increase on the 2020 numbers, and an 11% decline on 2019.
However, the business said it had seen net private reservations of new homes fall to 0.83 per site per week between July 1 and August 22, 11.7% below the level seen in the same period last year, during the initial recovery from the spring lockdown.
In the same period last year the firm saw 0.94 reservations per site per week. However, the number is up on the reservation rate of 0.68 reported during that period in 2019.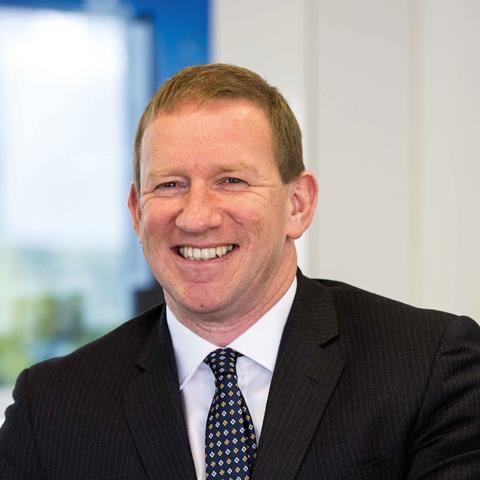 Barratt chief executive David Thomas (pictured, left) said the apparent drop in reservation rates was explained by the fact that "the prior year comparative was a particularly active period, reflecting both pent-up demand following the national lockdown, as well as increased Help to Buy reservation activity ahead of the changes which would remove access to Help to Buy for existing homeowners".
The firm also said it had seen a 4-5% increase in construction costs in 2021, and expected similar growth in costs in 2022. In addition, it confirmed it had written down £81.5m in the 2021 financial year to pay for the cost of repairing "legacy" properties in the light of the building safety crisis. It expects to incur further costs of around £40m in the 2022 financial year.
Nevertheless, Barratt reported that all increases in construction costs had been outweighed by growth in sale prices, with price growth delivering a near 1% increase in the firm's gross margin, even when increased build costs were taken into account.
The business said it saw sale completions rise to 17,423, a 36.8% rise on 2020, and just 3.4% below the 17,856 seen in 2019, prior to the covid crisis. It said the performance put it on track to top the 2019 numbers in 2022 with approaching 18,000 completions, after which it intended to grow volume by 3-5% per year towards its "medium term" target to hit 20,000 house sales per year.
Barratt also added more than £1bn in cash to its balance sheet in the year, with net cash rising from £308m in June last year, to £1.32bn at the same time this year, a performance which the firm said "enables our growth plans".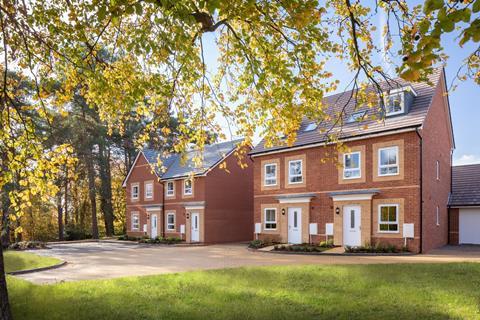 Joshua Raymond, director at financial brokerage firm XTB said Barratt's results were "strong", and pointed out that the firm's shares had rallied by 9% in the past six weeks since it upgraded profit expectations. He said: "The somewhat muted share price reaction tells more of a story that these results had been priced into its shares already after the firm reported in July that yearly profits would be slightly higher than consensus."
He added: "One thing to keep an eye on is net reservation rates, which has dipped 11.7% since the start of July compared to post lockdown at the start of the year, which may indicate a cooling of demand for the broader UK market."
Shares in other housebuilders, including Taylor Wimpey and Persimmon also briefly dipped on the news, before recovering. The share price movements follow rises seen yesterday after the Nationwide reported stronger than expected house price data for the UK yesterday.
David Thomas said the business had made "excellent progress this year". He said: "We have begun the new financial year in a strong position and, whilst there are still uncertainties ahead, our strong balance sheet, forward order book visibility and construction activity to date all stand us in good stead."
Barratt's shares stood at 732p as Housing Today went to press, 1.4% down on last night's closing price.