Listed firm follows Persimmon and Bellway in taking action this morning
Vistry has become the latest volume housebuilder to confirm it will be closing its sites during the coronavirus lockdown.
The listed housebuilder, which was formed from the combination of Bovis and Linden Homes, has said it will close all sites except those where properties could be handed over in the next fortnight.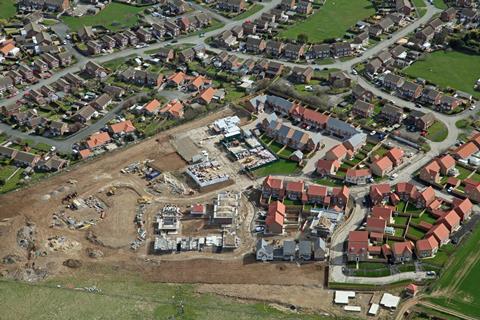 It said: "We have commenced the process of closing our construction sites, with our priority on ensuring our sites are safe and secure.
"The handover of completed units scheduled for the next two weeks will continue where our customers would like to move in, and we will follow strict health and safety protocols."
The firm said site teams were working to protect partially completed works to avoid deterioration or loss of value during closure.
The firm is also closing sales offices and most office-based employees are working from home.
The firm said: "We will be submitting valuations totalling about £95m for work we have completed in March to our contracting clients, mainly local authorities and registered providers of affordable housing, noting that the government has issued guidance for payment."
It also said that it was "too early to speculate on the full extent of the resulting impact on the group's financial performance".
Vistry is suspending all financial guidance until both the severity and duration of the covid-19 impact became clearer.
Earlier today Berkeley Group said it was planning to keep its building sites open even though other housebuilders have concluded that it is too difficult to keep workers safe.
The London firm, the fifth biggest in the country by turnover, is the largest to commit to keeping sites open. This morning Bellway said it was following Barratt, Taylor Wimpey and others in shutting sites down in response to the coronavirus outbreak.
Bellway, the UK's fourth biggest housebuilder by turnover, put out a statement to the City at 7am today which suggested that sites would remain open, with "production expenditure to focus on plots which are in the later stages of construction programmes".
By 10am however it issued another statement contradicting this, attributed to chief executive Jason Honeyman. He said that "the health and safety of our employees, sub-contractors and customers is our priority. We closed all of our newer developments last week and have started the process of closing our remaining sites. We expect that this will happen by lunchtime on Friday."
A spokesman confirmed the company had changed its position in response to the fast-moving situation.
The government has said that construction sites can continue to operate, but only where rules around safe distancing can be adhered to.