Home counties housebuilder says it has bounced back after covid hit in 2020
Home counties housebuilder Bewley Homes is on course to report record revenue for the 2021 financial year, the firm said in a statement.
Bewley Homes PLC saw its turnover drop by 40% in the previous year to September 2020 to £84.4m in the wake of the initial covid-19 lockdown, but said it will report turnover of £156m when it releases 2021 accounts.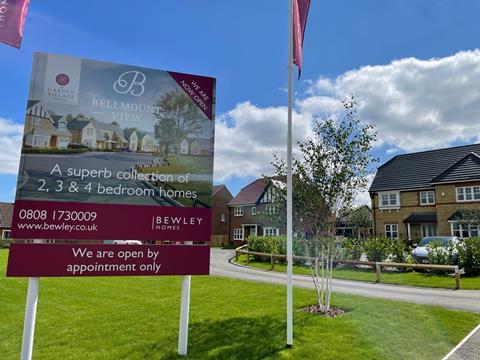 The firm, which works predominantly in Berkshire, Hampshire, Oxfordshire and Surrey, said that gross profit is on course to rise by 115% to £34.4m, with gross margins hitting a new high of 22%. The business said it saw "excellent" demand for its homes in the year, building 443 homes.
Bewley non-executive chairman, Greg Locke, describing it as a "stellar year" for the business.
He said: "The Group is in an excellent position to hit our objectives going forward.
"I am extremely proud of our team and the record results produced in 2021. We are in excellent shape and have set out a strategy and three-year plan to grow the business [to] in excess of £200m."
He said the business had expanded its land team and opened a new office in Swindon to extend our geographical area and operations in the West, in order to support its growth."
The firm recently signed an increased debt facility of £110m with lenders HSBC and Lloyds.
Bewley's MD Andrew Brooks said the business was now focusing on acquiring land and was actively looking for sites which would accommodate anything from 40 to 500 homes.