Turnover tops £1bn in first results published since acquisition by Apollo earlier this year
Scottish housebuilder Miller Homes has reported stellar rises in profit and turnover in the first annual figures published since its takeover by US-private equity house Apollo at the start of the year.
The UK's second biggest privately-owned housebuilder saw its performance in the 2021 calendar year more that make up for the impact of covid on the business in 2020, with revenue topping £1bn and pre-tax profit soaring by 142%.
Miller Homes Group said it reported revenue for the year of £1.05bn, up 57% on the covid hit 2020 results, and well above the £841m pre-covid figure from 2019, while pre-tax profit hit £145m.
The news comes in the wake of the acquisition, after the financial year end, of the firm by US private equity firm Apollo Global Management from Miller's previous owners Bridgepoint, who bought the business in 2017.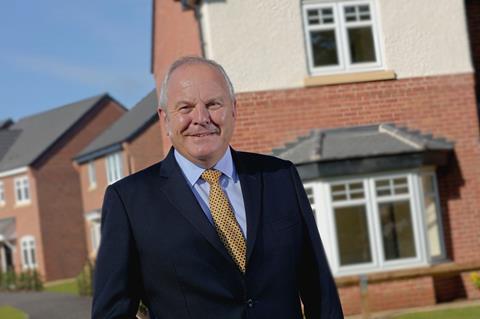 Since the deal went through in March, Miller has announced the promotion of long-time chief operating officer Stewart Lynes to chief executive, with former chief executive Chris Endsor (pictured, right) becoming executive chair.
Miller, which operates across England and Scotland, sold 3,849 homes in the year, up 47% from the 2,620 reported in 2020. Chris Endsor said in the accounts the firm's strategy was to "sustainably" grow the business over the next five years by around 50% to deliver 6,000 completions a year, adding that that the market in the year had "exceeded all commentators' expectations".
Endsor said that the opening of a new South Midlands region in the year – the firm's tenth region – meant that the capacity of the business was already at around 6,000 units, while the acquisition of strategic land firm Wallace Land doubled its land bank to around 39,000 plots.
>> See also: The top 35 UK housebuilders
>> See also: Former Crest CEO appointed to Miller Homes board
The firm also bought a timber frame business in the year, Walker Timber, which Endsor said will supply timber frame homes for sale primarily in Scotland, while also providing "options for the roll-out of timber frame in England" which "supports our commitment to improving our sustainability credentials".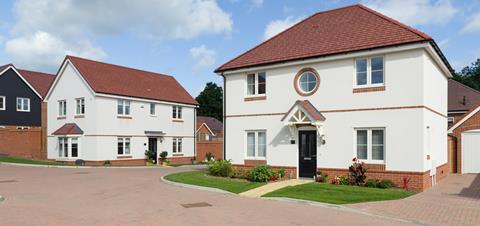 The firm claims "record" forward sales of £665m.
The accounts reveal that the buyout saw Apollo pay off £404m of debts owed by Miller and contribute £12m to the pension scheme. In addition, funding of £815m has been "put in place" for the group and the existing revolving credit facility has been replaced by a new £180m revolving facility, committed until September 2027.
The highest paid director in the firm – not named in the accounts – saw his or her aggregate remuneration more than double in the year from £534k, to £1.19m.
Endsor said: "With the backing of our new financial sponsors, the strength of our management team and flexibility of our business model, we are confident we can successfully take advantage of the prevailing strong housing market as we progress with our ambitious growth strategy."