Large private housebuilder eyes huge increase in development after sale
Scottish housebuilder Miller Homes is set to be bought by US global asset investment group Apollo Funds as the Edinburgh-based housebuilder seeks to boost its annual build rate by 70%.
The private housebuilding giant will be sold by investor Bridgepoint Group to Apollo, which says it has $481billion of assets under management, following the signing of a deal worth a reported £1.2bn. The sale is due to be completed in the first quarter of 2022.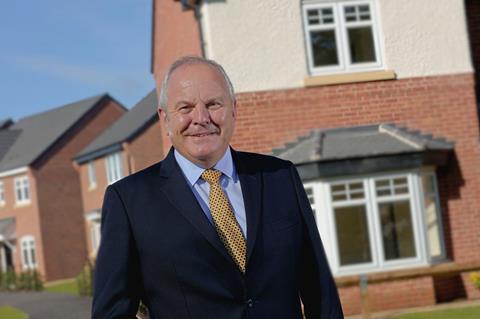 Announcing the sale agreement, Edinburgh-based Miller revealed it now has an ambition to increase its annual development rate to 6,000 homes a year.
This would be a 71% increase on the 3,500 homes built in 2019 pre-pandemic and is higher than the 5,000-home ambition it has previously announced. The company completed 2,500 homes in 2020 amid covid-19 disruption and reported a pre-tax profit of £64m off revenue of £665m, which was down on 2019's turnover figure of £841m.
Alex Humphreys, partner at Apollo, said: "Miller Homes has a strong presence in suburban locations that continue to see strong consumer demand, and we look forward to working alongside the talented management team to execute on their growth strategy."
Chris Endsor, chief executive of Miller Homes, said: "The past four years have witnessed a period of expansion and strong operational performance for Miller Homes, as well as having to adapt the business in exceptional circumstances.
"We have emerged stronger for it and are very well-placed to achieve our medium-term target of 6,000 units while maintaining the product quality and service for which we are known."
According to Housing Today's Top 35 Housebuilders listing, Miller is already the UK's twelfth largest homebuilder by turnover recorded in its most recent financial results.
In May, Miller bought £5m-turnover strategic land business Wallace Land Investments, adding 41 sites and 17,500 plots to its strategic land bank. This move increased the number of sites it owns by almost 50% to 119, and almost doubled the number of potential plots under its control, to around 38,000.
Miller hit the headlines in November after admitting polluting a watercourse in Huddersfield for more than one kilometre. The firm was fined £200,000.
The deal with Apollo marks the latest in a series of purchases by private buyers of UK housebuilders, with McCarthy & Stone, Urban & Civic, Avant Homes, and Keepmoat all sold in 2021.