Dispute Service will enforce the New Homes Quality Code from next year in bid to improve consumer regulation
A non-profit company that handles disputes over tenancy deposits has been selected to be the New Homes Ombudsman.
The Dispute Service won a competitive tendering process run by the independent, non-profit New Homes Quality Board. It will enforce a new New Homes Quality Code currently being finalised, which is aimed at addressing public concern over the lack of consumer regulation over new build.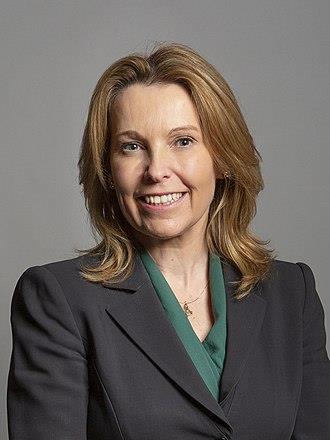 According to the NHQB, the ombudsman scheme will "provide redress for purchasers of new build homes that are not up to scratch."
The non-profit Dispute Service (see box), handles tenancy deposit disputes across the United Kingdom and also operates mediation and conciliation schemes.
The New Homes Quality Code, set to be published next month following a consultation in the summer, in its current form would place a number of additional requirements on developers (see below)
See also>>Most new homes of 'poor' or 'mediocre' design
See also>>All our building safety bill coverage in one place
It would require builders to have an effective after care service to deal with 'snagging' problems, and a robust complaints process, with any unresolved issues to be dealt with by the ombudsman.
The scheme in its curent form would be voluntary. However the Building Safety Bill, currently going through parliament, requires the secretary of state to make arrangements for there to be an ombudsman scheme and it is expected the NHQB scheme will be chosen. The government has said previously the NHQB scheme could become the official scheme once legislation is passed if it is deemed suitable.
The ombudsman would also have the powers to require developers to undertake work or rectification measures and to award compensation.
Natalie Elphicke, chair of the NHQB, said: "Consumers rightly expect new homes to be top quality – and to get great customer service too.
"The ombudsman will be an independent customer guardian, making sure buyers get proper redress if they've been sold a shoddy home or suffer from poor customer service."
What is the Dispute Service?
The Dispute Service is a not for profit company limited by guarantee which was formed in 2003.
Its core business has been the handling of tenancy deposit disputes relating to the four tenancy deposit protection schemes it has established, under government authorised contracts, in England and Wales, Scotland and Northern Ireland.
It has created two charitable organisations which aim to raise standards in the private rented sector. It also operates two mediation and conciliation schemes designed to help resolve in tenancy disputes between landlords and tenants as an alternative to court action.
It is a full complaint handler member of the Ombudsman Association, the body that will need to validate the New Homes Ombudsman Service.
At-a-glance: the New Homes Quality Code
The code is currently being finalised following a full public consultation earlier this year. The code will be published next month and introduces a broad range of additional requirements for developers.
The code:
• Prohibits high pressure selling; requires any deposits the customer pays to their builder to be protected.
• Requires the developer to provide all relevant information about the home during the sales process – including its tenure and any future management or service charges – that allows them to make an informed decision about their purchase.
• Sets out requirements for a fair reservation agreement, including a 'cooling off' period; and sales contract requirements.
• Allows customers to have a professional carry out a pre-completion inspection of their home on their behalf.
• Specifies that a home must be 'complete', preventing builders paying customers to move into a new home early.
•Requires builders to have an effective after care service in place to deal with any issues or 'snagging' problems customers have with their new home; together with a robust complaints process that responds to customers concerns in a timely manner and to their satisfaction, keeping them informed throughout. If a customer is not satisfied with how any complaint they have made has been dealt with, they can refer their complaint to the independent New Homes Ombudsman Service