Cherry family housebuilder sees growth stall in covid-hit 2020 results
Cherry family housebuilder Stonebond has reported turnover of £21.6m for the covid-hit year to October 2020, in accounts filed at Companies House.
The figure is just a 2% rise on the £21.1m reported in the previous year, despite brothers Alan and Richard Cherry, sons of the late Countryside founder Alan Cherry, having publicly put the Chelmsford-based housebuilder on a sharp growth trajectory.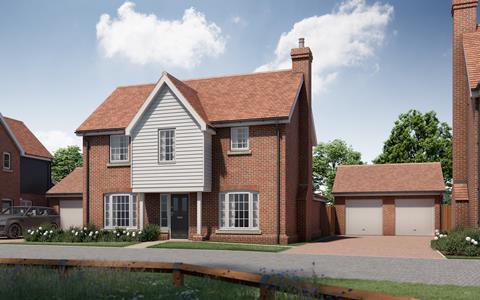 However, the executive board review contained in the accounts said the temporary stalling of growth due to covid had done nothing to alter plans for rapid expansion and a potential stock market listing in 2025.
The firm reported a £641k pre-tax profit for the year, down three quarters from the £2.7m reported the previous year. It built 52 homes, half of which were affordable, up from 41 in 2019, when it completed a higher number of homes for private sale.
This performance came despite the business furloughing 40% of staff in the immediate wake of the 2020 lockdown, with staff returning to work in June.
The firm said it had expanded into a second regional office in St Albans in the year, with the division turning a profit, and recommitted to plans to open offices in Sevenoaks and Solihull in the current financial year.
Housing Today revealed the Cherry brothers' intention to float the business earlier this year, following the appointment of former Countryside chief financial controller Andrew Cornelius to be the company's group chief executive.
Both Graham and Richard were executive directors on the board of listed housebuilder Countryside for many years, before and after the death of their father in 2010.
The accounts said the firm's objective was to have "five autonomous regions cumulatively delivering £60m of operating profit per annum" within five years, creating a gross asset value of more than £140m. It said: "This will provide us with the ideal platform for our listing aspirations on AIM/FTSE Small Cap by October 2025."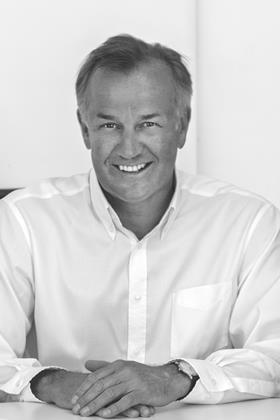 Richard Cherry (pictured) told Housing Today in May the builder was on course to build 150 homes in the current financial year, rising to 300 next year and around 1,000 per annum within four years.
The accounts also reveal the firm brought in a series of former Countryside execs over the year to further its expansion, in addition to the appointment of Andrew Cornelius.
Robert Wilkinson, formerly partnerships MD for East London at Countryside was brought in as MD of the Chelmsford office, while Peter Williams was made MD of the St Albans office, having formerly been land and planning and development director in Countryside's central region.
Meanwhile Countryside's former land and planning director for its housebuilding south region, Greg Lendrum, was brought in as MD of the new Sevenoaks office.