Housing association with ambitious offsite development plans may have breached standard
Swan is being investigated by the Regulator of Social Housing (RSH) over potential breaches to its governance and financial viability standard.
The housing association, which is aiming to build 10,000 homes by 2027, is already rated at level 2 for its governance and viability, and has been placed on the RSH's 'grading under review' list.
The RSH said: "We are currently investigating a matter which may impact on Swan Housing Association Limited's compliance with the governance and viability elements of the governance and financial viability standard.
"The outcome of the investigation will be confirmed in a regulatory judgement, once completed."
The RSH does not confirm the specific reasons why associations are placed on the list.
In an update to the stock market, a spokesperson admitted Swan had "faced a number of challenges" in its business plan.
John Synnuck, the outgoing chief executive of Swan, said he was "disappointed" by the news but said Swan will work proactively with the regulator to address their concerns.
He said: "We would like to reassure our customers and stakeholders that our dedicated teams will continue to provide our full range of services as normal notwithstanding the ongoing review".
See also>> Swan deal to sell homes to for-profit provider ReSi
See also>> Swan hires tax specialist as new chair
Swan, based in east London and Essex, currently only has 11,500 homes in management but has a development pipeline of more than 8,000 homes, with modern methods of construction (MMC) playing a huge role in delivering its homes.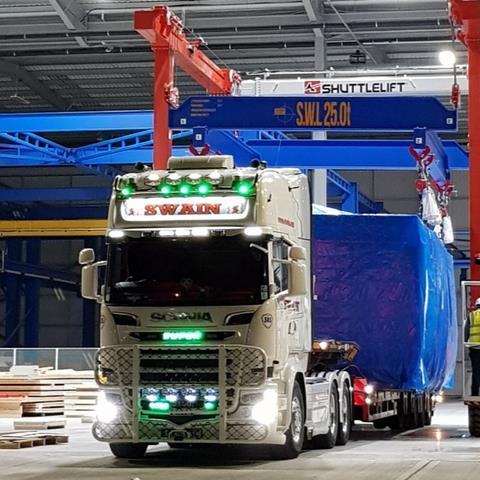 A spokesperson for Swan in September said it is currently fitting out its second modular factory, which will enable it to build steel-framed modular homes and "provide increased componentisation of elements" to enable it to deliver up to 1,000 homes a year when in full production.
The new factory will sit opposite its existing facility in Basildon, which produces cross-laminated timber homes. Both factories are owned by asset management giant Aberdeen Standard Investments, which leases the facilities to Swan.
The association announced last month that long-time chief executive John Synnuck is retiring in March.
The association in September also announced the appointment of former partner of global tax and accountancy firm Ernst & Young Pat Billingham as its new chair.