Organisation appoints new chair as it seeks to expand modular homes development
Swan Housing Association has appointed a former partner of global tax and accountancy firm Ernst & Young as its new chair as it pursues growth of its off-site development activity.
Pat Billingham will join the 11,500-home association from 1 October as chair, replacing Valerie Owen, whose term has expired.
Billingham has worked at Ernst & Young in a variety of roles over 17 years, advising multi-national and FTSE 100 companies on international and domestic tax strategies, outsourcing and transformational change.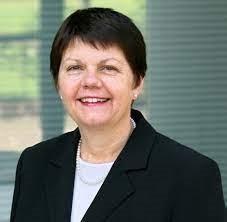 She has also served as vice-chair of G15 housing association Catalyst Housing.
Billingham said: "To deliver on our commitments, we need to ensure that we remain focused on our core values and that we continue to combine innovation and ambition from a financially sound base."
Billingham will take on the role as Swan seeks to grow its modular housing business, a key aim in its 2020-23 corporate strategy. The association opened its own offsite factory in 2017. It has also announced plans to partner with developer Panattoni to open a second 116,841 sq ft, factory to manufacture light-gauge steel modular housing this year.
The second factory is expected to deliver around 1,000 homes a year as Swan seeks to build 10,000 homes in total by 2027.
Earlier this month Swan, in partnership with fellow housing association Curo, secured £160m of strategic partnerships funding through Homes England to build 2,424 homes by 2026.
It also pledged to develop joint ventures and strategic partnerships to provide 2,000 new homes through Greater London Authority programmes by March 2022.