Housing association sells 247 homes to subsidiary of asset manager
A "for-profit" housing association set up by alternative asset manager Gresham House has acquired a portfolio of 247 new build shared ownership properties from social landlord Swan.
Gresham House has agreed the £38m deal through its investment vehicle, Gresham House Residential Secure Income (ReSi LP), which in turn owns ReSi Homes, a landlord registered with the social housing regulator as a for profit provider.
Resi Homes will take on the ownership of the properties which are across three sites in Barking, Basildon and Ilford. The homes are all fully tenanted, with rent increases linked to the Retail Price Index plus 0.5%.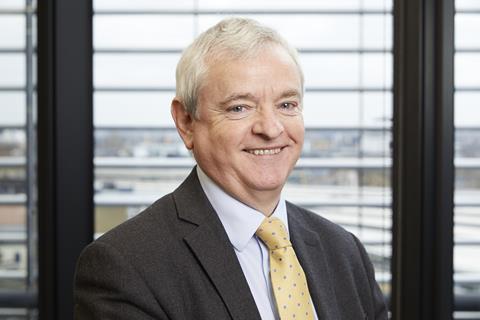 The grant-funded properties will continue to be managed by Swan under a 20-year management agreement.
The transaction follows similar deals completed by Resi this year with housing associations Metropolitan Thames Valley and Orbit. It has also agreed deals with Croydon Council's troubled housing company Brick by Brick, modular housebuilder Ilke Homes and Tilia Homes (formerly Kier Living).
Gresham House manages nearly 1,000 shared ownership properties and 3,500 rental homes. It plans to deliver an additional 5,000 shared ownership homes by 2026. Gresham House has assets worth £4.7bn under management globally.
Resi Homes is chaired by David Orr, former chief executive of the National Housing Federation (pictured). Mark Rogers, former boss of Circle Housing, is Resi Homes' chief executive.
Orr said: "This is an extremely exciting time for us, because as a for profit registered provider we are bringing additional institutional investment into the sector.
"We are passionate about delivering high quality services and playing our part in driving up the standards of shared ownership. Thanks to our significant pipeline and active relationships, we are expecting to close more significant deals in the coming months."