Troubled Croydon developer to sell 85 homes to housing investment vehicle
Under-fire council-owned developer Brick By Brick has sold 85 homes to a for-profit social landlord in a £29m deal.
The homes have been bought by Residential Secure Income Plc (ReSI), a listed investment vehicle set up in 2017 to make money from buying shared ownership properties.
The firm said the deal will allow Brick By Brick to accelerate the delivery of much-needed affordable homes and "return the proceeds of the sale to the London Borough of Croydon to be spent on frontline services".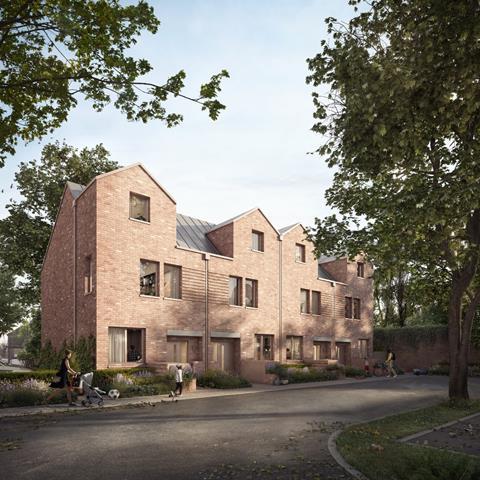 Brick By Brick is selling the homes on a shared ownership basis, after which they will be held by ReSI's in-house social housing provider, ReSI Housing.
The deal comes after Brick By Brick was sharply criticised in a quick-fire PwC review of the business commissioned in the wake of the financial scandal engulfing Croydon council.
The PwC review said Brick By Brick's governance required "significant strengthening at board level" and that its "delays in bringing new homes to the market has put the council at serious financial risk".
Croydon effectively declared itself bankrupt in November by issuing a section 114 notice banning all new expenditure in the borough.
Croydon has lent the firm £214m since it was set up in 2015, with the firm promising to build 500 homes per year in its 2019/20 accounts. So far 293 homes have been produced.
Brick By Brick chief executive Colm Lacey was stripped of his directorship in the wake of the PwC report, although he is to carry on running the company.
Brick By Brick itself has said all spending was approved by the council's cabinet, which signed off on the firm's business plans.
Lacey has previously said that the firm is looking for buyers, given the likely inability of Croydon to commit to further investment in it.
The ReSI sale will happen on a staggered basis as individual transactions with shared ownership buyers are completed, something ReSI said will happen "rapidly". It said that 90% of Brick By Brick's available homes for sale were already reserved.
ReSI said its purchase includes one, two and three-bedroom apartments in developments in Upper Norwood, Thornton Heath and south Croydon designed by architects including Stirling Prize-winning Mikhail Riches.
Ben Fry, investment manager of ReSI Capital Management and head of housing at Gresham House, said he saw the deal as "the start of a long-term partnership with Brick By Brick to facilitate its delivery of much-needed affordable homes".
He added: "We are delighted to help Brick By Brick increase its delivery of affordable homes, while generating a return for the London Borough of Croydon."
Lacey said the partnership "will help us to realise the delivery of high-quality and affordable housing in Croydon and accelerate the returns we provide to our shareholder, Croydon council".