Reforms will also give "right to extend" to existing leaseholders where landlord is the freeholder
The Ministry of Housing, Communities and Local Government has confirmed a major package of reforms to the rules for shared-ownership properties to give leaseholders greater long-term security.
Under the plans, all new shared-ownership homes will need to come with a minimum 990-year lease term. The move is designed to stop leaseholders of shared-ownership properties having to pay for multiple lease extensions. MHCLG said it built on "wider leasehold reforms" and recent commitments to provide longer lease extensions to other leaseholders. The current model shared-ownership lease produced by government housing agency Homes England is 99 years.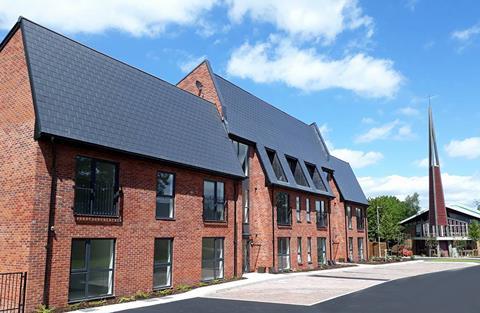 According the National Housing Federation, there are around 190,000 shared-ownership properties across the country, with more than 14,700 built by housing associations in 2019-20 alone.
The commitment on new-build shared-ownership properties came in the formal response to a consultation on shared-ownership reform. Ministers said they were also "determined" to ensure that existing shared-ownership leaseholders had similar rights. MHCLG said that in cases where the shared-ownership landlord was the freeholder of a property, the statutory right to extend a lease by 990 years would be introduced for leaseholders.
It said it would be "exploring options" for cases in which shared-ownership landlords did not have a sufficient leasehold interest to issue a 990-year lease extension.
"Homes England will publish the new model lease in May," MHCLG said. "We will provide further details in due course and will legislate on these measures when parliamentary time allows."
The government's consultation on a new model for shared ownership launched in November last year.
Another measure confirmed in the response published on Thursday is a commitment to push ahead with allowing shared-ownership leaseholders to purchase additional shares in their property in increments of as little as 1% at a time. The current minimum for increasing ownership is 10% at a time.
The consultation response acknowledged that some respondents had suggested the process could be "disproportionately costly and burdensome" and that legal fees could be a disincentive for people to increase their shared-ownership stakes – so-called "staircasing", dampening the consumer experience in the process.
The government said ministers recognised ways needed to be found to stop 1% gradual staircasing from becoming prohibitively expensive and to make sure the right legal advice was available "at a fair price".
"The specialist nature of shared ownership means that finding an experienced legal practitioner can at times be more difficult than if buying a home on the open market," it said.
"The introduction of the new model provides a good opportunity for government to work with the legal sector to ensure shared owners have access to, and are receiving the right service.
"To that end, we can confirm we will be working closely with the Law Society to explore how we can best ensure shared owners are receiving the right information, and where possible, identify how we can streamline the legal process to help reduce fees. This work will commence shortly."
MHCLG said an increased number of staircasing transactions would result in increased administration costs for providers, but it said ministers did not expect those costs to be passed on to people increasing the stake they hold in their homes.
"Government expects providers to consider efficient systems and automated processes to help manage these costs," it said..
The government's new model for shared ownership also includes a 10-year "repair free period" during which landlords will have to fund repairs worth up to £500 per year, with the shared owner responsible for undertaking repairs.
MHCLG said the proposal was broadly supported by respondents, but noted that a list specifying which repairs would be covered and which would not should be included was suggested.
Some respondents also proposed that items subject to wear and tear should be excluded from cover.