Government will allow "transitional arrangements" for developers who have already bought land, consultation says
All shared ownership homes delivered via Section 106 agreements will be expected to adhere to the government's new model for shared ownership, according to a consultation released yesterday.
This puts new obligations on the landlord of shared ownership homes to maintain and repair the property, probably reducing the price that housing associations are able to pay for them.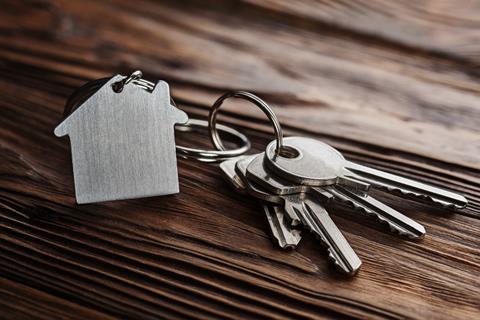 The "technical consultation" setting out how the previously published changes will work in detail said that "we will be setting an expectation that all shared ownership homes secured through S106 developer contributions will be based on the new model".
The consultation said the government recognised that this change could hit developers who have already bought land under different assumptions, and so it will introduce transitional arrangements similar to those proposed under the introduction of the First Homes.
This will mean that local authorities will be given "flexibility to accept alternative tenure mixes" where there has been engagement with the local authority regarding planning on the basis of a different tenure mix.
The government's new model of shared ownership gives prospective buyers much more flexibility over how they build a stake in their home, while crucially offering a 10-year guarantee that the landlord will have to bear the cost of major repairs to the property.
Yesterday's consultation also made clear that the landlord will have to bear the cost of internal repairs, up to a maximum of £500 per year, to water, electricity or gas installations, pipes and drainage.
In September Paul Hackett, chief executive of G15 housing association Optivo, said the new shared ownership model could "imperil" the delivery of the government's £12bn affordable homes programme, potentially doubling the grant needed per house.
The consultation said the minister will use a written statement to insist upon shared ownership homes delivered via planning gain agreements such as Section 106 deals meeting the new standard. This will align it with homes delivered under the government's 2021-2026 affordable housing programme.