Developing association with modular focus prepares to recruit new boss
Swan has announced the retirement of its long-serving chief executive John Synnuck.
The East London and Essex housing association will shortly begin the process of recruiting a replacement for Synnuck, who will stand down in March next year after 28 years in the role.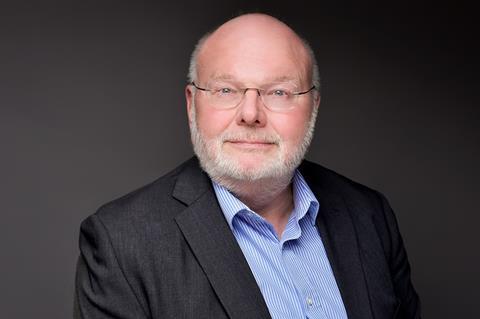 While Swan is currently a modest player with 11,500 homes in management, it has ambitious development plans, with 8,000 homes in its current development pipeline and an aim to build 10,000 in total by 2027.
Synnuck said: "When I started in this sector, the transformative potential of housing associations could not be imagined, yet today we are collaborating to build new towns which put the community first with a renewed focus on providing brilliant homes, high quality public realm and greener communities which prioritise well-being and quality of life, not on just building "units" of housing."
A spokesperson for Swan last week said it is currently fitting out its second modular factory, which will enable it to build steel-framed modular homes and "provide increased componentisation of elements" to enable it to deliver up to 1,000 homes a year when in full production.
The new factory will sit opposite its existing facility in Basildon, which produces cross-laminated timber homes.
Both factories are owned by asset management giant Aberdeen Standard Investments, which leases the facilities to Swan.
The association also last week announced the appointment of former partner of global tax and accountancy firm Ernst & Young Pat Billingham as its new chair. Billingham begins her term today (1 October).