Persimmon announcement made alongside similar pledges from Redrow, MJ Gleeson and Weston Homes
The UK's most profitable housebuilder, Persimmon, is among a number of housebuilders to pledge to open sales offices in response to the government's decision to restart the housing market.
In an update to the City, Persimmon, which has not furloughed any staff, said following the new government guidance earlier this week it had made the decision to reopen its sales offices across England from 15 May.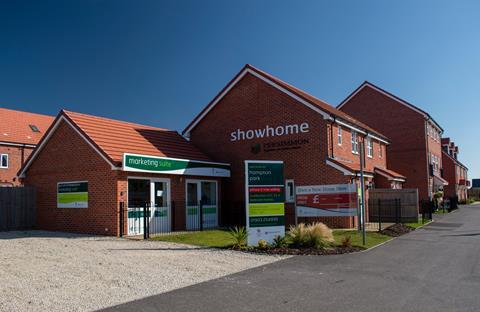 As well as Persimmon, rival Redrow, listed northern builder MJ Gleeson, Essex-based regional housebuilder Weston Homes and resi developers Aitch Group and Avanton all said they are re-opening sales functions.
Persimmon said in a statement: "All sales offices and show homes will reopen with strict new social distancing and additional hygiene measures in place, which are fully compliant with the latest UK Government guidance.
"Initially, sales consultations will be on a pre-booked appointment basis only."
Persimmon, which began a phased return to work on its construction sites in England and Wales more than two weeks ago, confirmed that last week around 65% of production capacity had been restored.
The group's businesses in Scotland remain in shutdown, pending further guidance on a restart timetable from the Scottish government.
David Jenkinson, Persimmon chief executive, said: "Persimmon decided not to access any form of government support during the shutdown period and has maintained its commitments to its colleagues and communities in full throughout.
"Now, as we re-start activity, this decision is also enabling us to get back to work swiftly and safely."
The firm also provided a trading update saying that in the eight weeks to 10 May it had secured 1,351 private sales reservations, with a total of 1,300 legal completions being made in the same period.
The move follows the announcement by Taylor Wimpey yesterday, which became the first to timetable a reopening of sales offices following the government decision late Tuesday to relax restrictions preventing most house sales.
Meanwhile, Redrow posted a message on its website making clear that it was re-opening sales offices from the start of next week. The message said customers could book an appointment for to visit from today.
MJ Gleeson said in a City update that it will open 19 sales offices covering all of its 67 sites within two weeks, with visits by appointment only. It said work had already restarted on around half of its sites, with all sites due to open by the end of June.
It added that it will start to bring the 456 staff that it furloughed back to work, with an expectation that all staff will return from furlough before the end of July.
James Thomson, Gleeson chief Executive, said he welcomed the government's decision to allow the housing market to re-open in order to build much needed homes. He said: "It will be some time before we can accurately assess demand but we are encouraged by the level of interest from prospective buyers in just the last few days."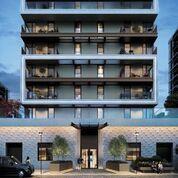 Essex-based Weston Homes said it was reopening showhomes and marketing suites across London and the South east today, with social distancing measures in place, and visits by appointment only. Weston claims a pipeline of 7,000 homes in construction or planning across London and the home counties.
Aitch Group, behind a series of developments including the Eagle Wharf Road scheme in East London also said it will re-open sales offices today, while developer Avanton said it is today re-opening the marketing suite for its 130-home Coda scheme in Battersea (pictured, left), designed by Patel Taylor.