Housebuilders told to re-open showhomes as government relaxes regs which had all but stopped the selling of homes
Housebuilders and estate agents can start selling homes again from tomorrow as the government has acted to relax lockdown guidance in order to get the housing market moving again.
Robert Jenrick said housebuilders will be able to reopen show homes, while house viewings will be permitted once again and removal firms allowed to get back up and running.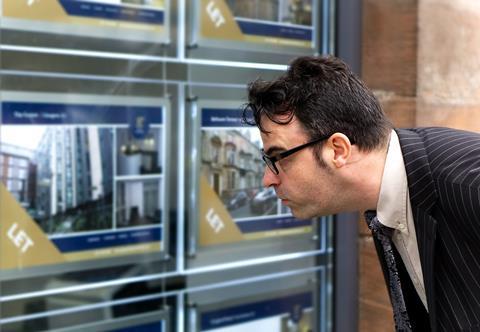 The housing secretary said he was also relaxing rules to allow housebuilders to keep sites open for longer in order to stagger builders' arrival times, thereby reducing numbers on site and easing pressure on public transport in a bid to meet social distancing protocols.
Jenrick said: "This critical industry can now safely move forward and those waiting patiently to move can now do so."
The relaxation, which only applies to England, comes after the market all but ground to a halt in the wake of the lockdown introduced by Boris Johnson seven weeks ago.
Previously, lockdown guidance had prevented all but "critical" home moves from taking place, with physical viewings of occupied homes banned.
Dozens of housebuilders were forced to furlough staff with the country's largest, Barratt, putting more than 5,500 of its staff – around 85% – into the government's job-saving initiative which earlier today was extended by four months until the end of October.
The scale of the crisis facing the industry was underlined in provisional analysis by the Construction Products Association, which said that housebuilding activity has slumped by 85% during lockdown.
This was even gloomier than previous forecasts with figures from construction data firm Barbour ABI showing that 72% of housebuilding sites had shut during lockdown.
Other initiatives announced by Jenrick include allowing local councils and developers to publicise planning applications through social media instead of having to rely on posters and leaflets, and setting up a Safe Working Charter in conjunction with the Home Builders Federation (HBF).
The charter will see signatories commit to returning to work safely, including working with their subcontractors to implement social distancing and staggered start times, as well as detailed safe working practices.
HBF executive chairman Stewart Baseley said: "The industry sustains hundreds of thousands of people in numerous roles and associated sectors, boosting local economies across the country. A resumption of work will play a major part in helping the economy recover as well as delivering the homes the country needs."
Jenrick said guidance from Public Health England must continue to be followed.
He added the Safe Working Charter was in addition to the guidance available form the Construction Leadership Council and the separate advice it issued for several sectors, including construction, yesterday.