Assael Architecture-designed 'urban village' will replace DIY store in Richmond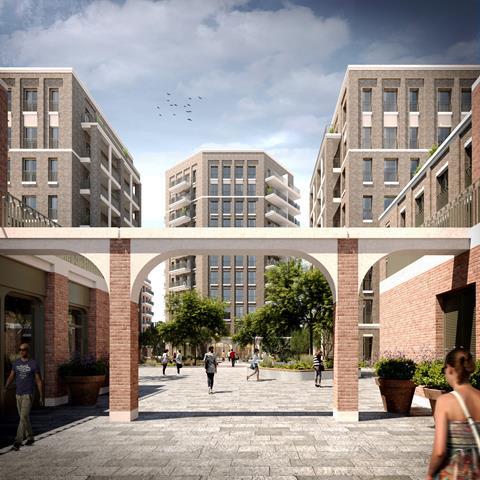 Plans to redevelop a south-west London DIY store into a £250m housing development have cleared their final planning hurdle after housing secretary Robert Jenrick gave his tacit approval.
Assael Architecture's proposals for the 1.8ha Homebase site in Manor Road, Richmond, will deliver 453 homes in blocks of up to 11 storeys, along with shops and office space, and a new linear park.
Developer Avanton bought the site in 2018 and received backing for the proposals in October last year from Mayor of London Sadiq Khan, who intervened to call in the scheme after the London Borough of Richmond upon Thames rejected plans for 385 homes.
The firm said it had now received confirmation that housing secretary Jenrick will not use his ministerial powers to further scrutinise the proposals, allowing construction of the scheme to start later this year.
Avanton said the development would contain 280 homes for private sale and 173 affordable homes, with the latter having a "transformative effect" on provision in the borough, equalling the number of affordable units delivered across Richmond over the past three years.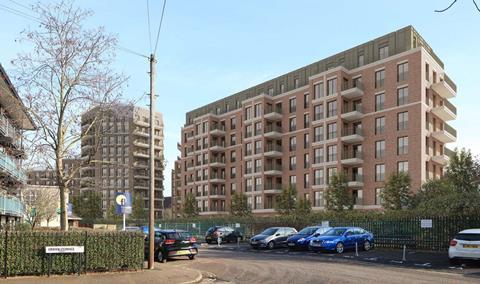 A spokesperson said: "The highly sustainable design blends high quality buildings with extensive landscaping and a linear pocket-park. Construction of the project will commence in summer 2021 and take 30 months."
Khan said: "This site is well-connected, under-utilised, previously developed land that is exactly the kind of site we need to intensify if we are to develop in a sustainable manner, protect the green belt, and deliver the homes Londoners need."
Avanton added that work would start in March on the 550-home first phase of its Ruby Triangle development on the Old Kent Road in south-east London.