UK's third biggest housebuilder responds quickly as government restarts the housing market
Housebuilder Taylor Wimpey is to re-open show homes and sales centres from next Friday following the government's overnight announcement that it will effectively restart the housing market.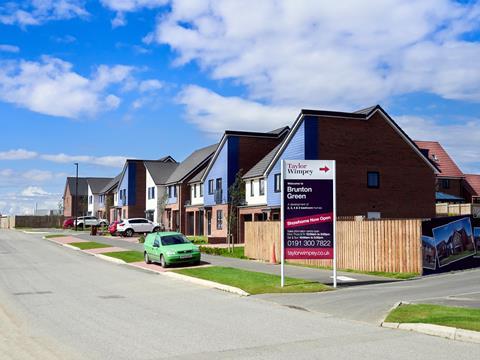 The firm said in an update to the City that construction had now resumed on 90% of its sites across England and Wales, and that the government's announcement meant it could take the majority of its staff out of furlough.
Taylor Wimpey will allow customers to visit sales offices and showhomes from Friday by pre-booked appointment with "strict" social distancing measures in place. It said "we expect to recall the majority of our sales staff from furlough by 18 May" and that the rest will follow before the end of the month.
Housing secretary Robert Jenrick yesterday evening said that guidance restricting all but "critical" home moves during the lockdown was being relaxed to allow the housing market to restart, while new guidance was being given to planners to allow online consultations and defer the payment of planning obligations where necessary.
Taylor Wimpey chief executive Pete Redfern said the relaxation of the rules was "very welcome." He said: "However, we believe that it is our responsibility to apply these rules carefully and protect the health of our customers and employees. Our people are looking forward to being able to welcome customers to their sales offices and show homes".
The firm said it had sold 408 homes during the lockdown, at an effective rate of 0.3 homes per site per week, less than half of the normal level. Despite this, it said, the firm's order book is above the level it was at at this point last year, with 11,033 homes sold, compared to 10,489 this time last year, worth £2.7bn compared to £2.5bn in 2019.
Despite re-opening showhomes, Taylor Wimpey said it will continue to encourage customers to communicate with the firm digitally where possible.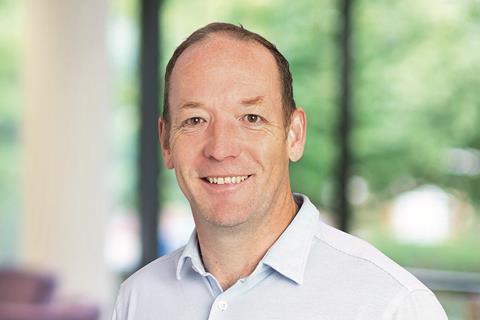 The moves follow Taylor Wimpey's decision to recommence work on site subject to strict social distancing protocols, with Redfern (pictured, right) setting out the detail exclusively for Housing Today earlier this week. Employees, suppliers and subcontractors will have to sign a Taylor Wimpey covid-19 code of conduct , which ensures that they work in an approved manner, with subbies expected to return to sites next week.
The firm said it will also offer NHS staff, care workers and the emergency services a five per cent discount on any new home, in line with the discount it gives to employees.