Jason Windsor is leaving for new role at investment giant
Persimmon's chief financial officer has told the housebuilder's board that he will be leaving the firm at the end of next month after just over a year in the role.
Jason Windsor, who joined the firm from insurance giant Aviva last summer, is leaving for Edinburgh-headquartered global investment company abrdn plc, formerly Standard Life Aberdeen plc.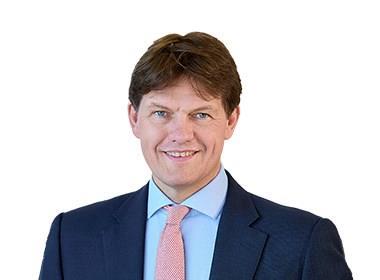 Windsor will remain in his role until 1 September, with chief executive Dean Finch assuming interim responsibility for the finance function, supported by Mike Smith, group financial controller.
The board is initiating a process to appoint a new chief financial officer and will provide an update in due course.
>> Comment: Housebuilders are not the villains. It's the system that has to change
>> Read more: Housebuilder share prices surge as mortgage rates drop back
His departure comes a fortnight after Amy Crisp, former regional head of customer care at Persimmon, was poached by Chesterfield-based housebuilder Avant to become the new group head of customer services.
Crisp was the latest of a string of executives to be poached by Avant from Persimmon since the Elliott Advisers-backed reverse takeover of the firm by Yorkshire-based builder Berkeley de Vere.
These include Richard Stenhouse, the former Persimmon group strategy director who was appointed CFO of Avant last year, Alan Hopwood, formerly Persimmon's South Yorkshire MD, who was named group MD, and ex-Persimmon MD Ben Felton who became Avant's East Midlands MD.
Meanwhile, Persimmon has said there has been no change to its guidance from that reported in the recent trading update published on 26 April.
At that time the housebuilder reported a 30% drop in its new home build rate for the first quarter of 2023 after it sought to conserve cash during last year's economic turmoil.
Persimmon said the fall in completions was due to a 36% drop in forward sales as of 1 January following the 'challenging trading environment" last year following the mini-budget.
However, the housebuilder said its trading had improved in recent weeks prior with sales rates improving compared to the last quarter of 2022. Its net private sales per outlet rose to 0.62 in the three months to 31 March, up from 0.30 in the fourth quarter of 2022 but down on the 0.98 seen in the same period last year.
Persimmon will announce its half year results for the period ended 30 June 2023 on 10 August.