Housebuilding giant hires former Aviva Group executive
Persimmon says turnover increased by more than 8% last year although the firm has yet to return to the level of completions seen before the pandemic first struck nearly two years ago.
In a trading update ahead of publishing its 2021 results on 2 March, the housebuilder said income last year was up from £3.33bn to £3.61bn – and just £40,000 below the £3.65bn posted in 2019.
The group completed 14,551 new homes in the year, up from 13,575 last time, but not as high as the 15,855 recorded in 2019.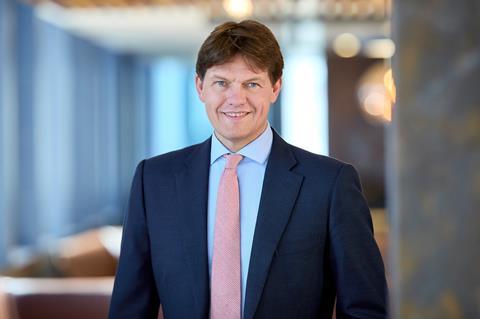 It added that it would largely be unaffected by the government's proposed £4bn levy on housebuilders and developers to fix historic cladding issues, announced by housing secretary Michael Gove on Monday.
"We share the Secretary of State's aspiration that leaseholders should not have to pay to remove cladding," it said. "We have constructed only a very small proportion of buildings affected by this issue. In common with the rest of the housebuilding industry, we will shortly begin paying the cladding levy announced in the Budget."
The Residential Property Developer Tax was unveiled last autumn by chancellor Rishi Sunak and will see a 4% tax slapped on firms making annual profits in excess of £25m from UK development.
At the time the government said: "The tax forms part of the government's Building Safety Package aiming to bring an end to unsafe cladding, provide reassurance to homeowners and support confidence in the housing market."
Chief executive Dean Finch said it had forward order sales of £1.62bn compared to the £1.36bn for 2019.
He added: "Whilst the industry continues to face the ongoing operational and economic challenges as a consequence of the pandemic, particularly as the Omicron outbreak unfolded in the last six weeks of the year, the group continues to manage these ongoing challenges comprehensively."
Meanwhile, the firm said it had appointed Jason Windsor as its new chief financial officer.
He will join this summer from insurance giant Aviva where he has been group chief financial officer for the past three years. Persimmon's long-time CFO Mike Killoran is stepping down later this month after more than 25 years with the business.