But start-up firm says fast-growing order book will allow rapid expansion
Start-up modular housebuilder Ilke has fallen to a £41.2m loss for the year to March 2021, according to document filed with Companies House.
Reporting its third full year of operations, the manufacturer said its operations had been hit by the first covid lockdown, which had delayed its growth plans, and initially saw it lay off 122 staff.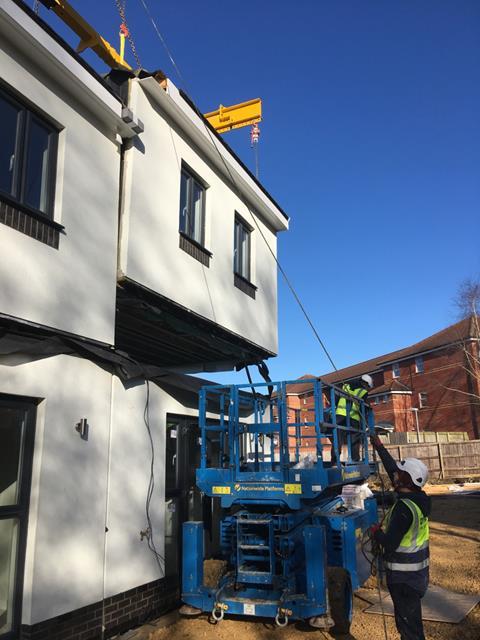 However, Ilke's chief financial officer Patrick Bergin said the business, which built 199 homes in the year, now had a 1,500-home contracted order book, and was on course to trade profitability by the end of the 2022 financial year.
The consolidated results for Ilke Homes Holdings Ltd show the business's pre-tax loss deepened from £34.6m in 2020 to £41.3m, despite turnover more than doubling, from £12.7m to £27.5m.
The new loss means Ilke has now reported losses of £106m since being set up in 2017.
The accounts show that as at March 31 last year, the firm's balance sheet had fallen to a £40.4m deficit, nearly ten times the £4.3m deficit recorded in 2020. However, as previously reported by Housing Today, Ilke subsequently agreed a £60m re-financing package with its original backer, TDR Capital, the government's housing agency, Homes England, and a range of other investors.
The accounts stated that the directors had received confirmation from TDR that it will provide or arrange for any further necessary financial support for the business, should it be needed, and that, therefore there were "no material uncertainties" preventing the group being considered a going concern.
Ilke has set an ambition to become a top ten UK housebuilder, a status that would require it to build at least 2,000 homes a year.
The results show Ilke built 199 homes in the year to March 2021, up 36% on the previous year, with 567 plots contracted as of the end of the year. In comments in the accounts, it made clear that the onset of the covid pandemic had impacted "significantly" on its expansion plans, with progress in achieving the anticipated scale "delayed".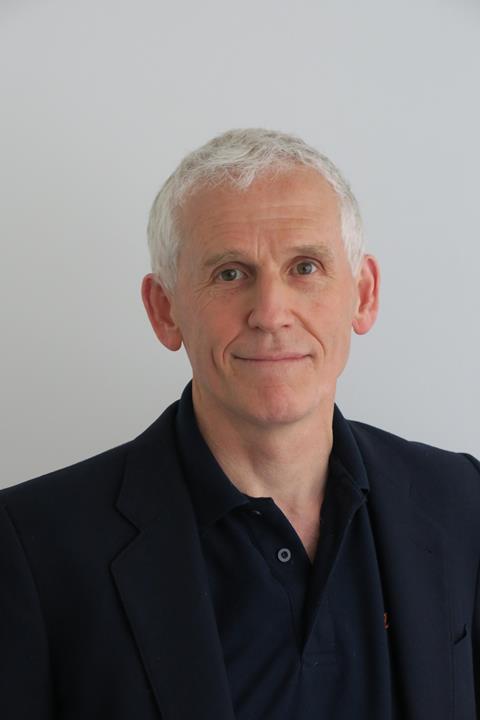 However, Ilke's Bergin (pictured, right) said the contracted plots number had, since the financial year end, now tripled to around 1,500, and that the business had a wider pipeline of around 3,000 homes where the work was either contacted, or legal terms were being finalised, or had been agreed in principle.
In recent months Ilke has announced contracts with the likes of Places for People, for 472 homes, and for profit provider Resi Homes, for 153 homes, as well as unveiling plans for the development of 622 homes on its own land in Nottingham.
Bergin said these orders will allow another leap in output, of at least 50%, in the financial year to March 2022, with growth only being constrained by difficulties recruiting enough staff to ramp up production.
Bergin said: "If you look through the pandemic effect to our underlying performance, fundamentally, the question is have we got a proven proposition? The answer is yes, as you can see by our amazing pipeline.
"We've moved from a start-up proposition to a scale-up opportunity – it's about executing on that."
Ilke announced plans last October to take on 500 staff as part of a drive to scale up, but Bergin said this followed difficulties recruiting, and that the firm had been forced to increase salaries by "high single digits" to attract workers. "If we had no constraints on labour then with the demand we have we could triple output in a heartbeat," he said. "We've found it hard to hire at the rate to meet demand, and that will be a constraint in the current financial year. But we're now getting far greater traction [with hiring]."
Bergin added that while Ilke was not on course to report a profit for the year to March, he expected the business to be generating an ebitda profit – before interest, tax, depreciation and amortisation – on a monthly basis by the end of the financial year, which is in just three months' time.
The accounts said: "The scale of our new business pipeline is such that the group expects to achieve a positive EBITDA trajectory during the next [2022] financial year."