Modular housebuilder to open up second shift at Yorkshire factory following £60m investment
Modular housebuilder Ilke Homes has said it is to take on 500 staff as it opens up a new shift in its off site housing factory in Knaresborough, North Yorkshire.
The investment in new staff comes after the body secured a £60m cash injection over the summer from existing funders Homes England, TDR and Sun Capital, plus housing association Guinness, which valued the manufacturer at £200m.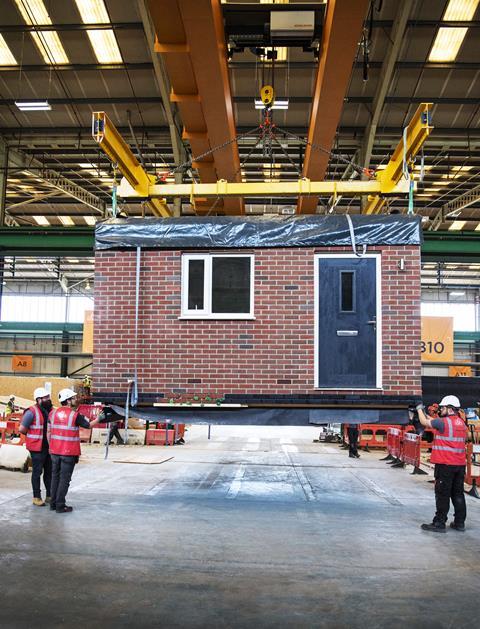 A spokesperson for the business said most of the 500 new recruits will be working on the factory-floor putting the finishing touches to homes once they roll off the production line.
A new shift at the firm's factory will double its production capacity, allowing the factory to stay open from 6am-10pm five days a week.
Dave Sheridan, executive chairman at ilke Homes, said the recruitment drive was in response to the government's aim to boost high-skilled green jobs.
He said: "We want to help support the ambition shared among ministers to create a highly-skilled workforce that is capable of delivering net-zero emissions by 2050.
"However, if the UK economy is to reach its legally binding carbon reduction targets, then there must be a step change in the way we deliver homes, as these are responsible for 20 percent of the UK's total emissions.
Recruitment firm Michael Page has been charged with finding the new staff at a time of record vacancies. Michael Page said jobs available included manufacturing, production operatives, supervisors and office and business support functions, with a combination of entry level and more specialist roles.
The scaling up is happening given the support of backers and despite widening losses in the last year of published accounts, with the business in the summer reporting a £34.6m pre-tax loss for the year to March 2020.
Last week Ilke announced the first fruits of its £100m 2019 deal with housing association giant Places for People, with an order for 472 homes across two schemes in Exeter and Burgess Hill, Sussex.
Ilke has an ambition to build 10,000 homes over the next five years.