Developer sees pre-tax income quadruple in year to August 2021
Build to rent pioneer Moda Living has reported a quadrupling of pre-tax profit in financial results for the year to August 2021, as it completed its first two major schemes.
Moda said it saw turnover leap from £120m in 2020 to £203m in the latest accounts, generating a pre-tax profit of £14.6m, up 456% on £3.2m the year before.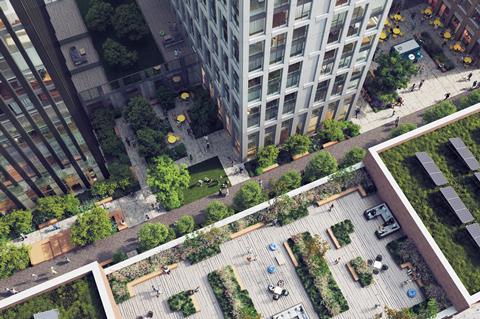 The 2021 financial year saw it complete its flagship 466-unit Angel Gardens development in Manchester, before finishing its 325-home Liverpool scheme, the Lexington, in August 2021.
The figures come after the British Property Federation earlier this year reported that build to rent completions hit an all-time high last year.
Moda Living is a build to rent joint venture vehicle set up between Yorkshire-based construction firm Caddick Developments and Harrogate-based developer Generate Land.
According to accounts of Moda's parent company, Caddick Group, Moda is currently on site building a further six schemes, totalling more than 2,700 homes, across Birmingham, Leeds, Edinburgh, Glasgow and Hove.
A 337-unit scheme in Edinburgh and a the 515-home "Soyo" project in Leeds are both expected to complete this year, the Caddick Group accounts said.
Moda MD Johnny Caddick said has was "extremely proud" of Moda's performance in 2021, which he said demonstrated customer demand for "quality homes for rent that put resident experience, technology, wellbeing and sustainability at their core."
"This set of results is testament to the hard work of our teams across the UK – their dedication continues to drive Moda forwards during this exciting period of growth," he said. "With several new neighbourhoods opening in the coming 12 months, Moda will continue to welcome new team members across the business to deliver and operate best-in-class new homes for all ages and requirements."
Last November Moda, alongside its long-time investment-manager partner Apache, announced it had secured funding for the remainder of its 4,000-home development pipeline not yet started on site.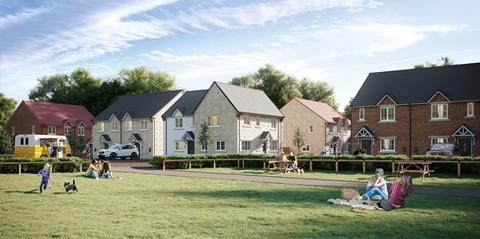 Moda has also announced plans for a 5,000-home venture with funder KKR for a mid-market rental product, distinct from its higher-end Moda Living schemes built out so far, and separate plans for a £1bn suburban build to rent venture with fund manager Ares.
According to Moda Living's accounts, the firm's ultimate controlling party is the founder of £383m-turnover Caddick Group, Paul Caddick. Caddick, father of Moda Living MD Johnny Caddick, is also the owner of Leeds Rhinos rugby league club.