Nearly 15,000 BTR homes completed last year
The number of build-to-rent (BTR) homes completed last year rose by nearly a quarter on 2020 to hit an all time high, according to the latest figures from the British Property Federation.
The BPF figures, drawn together for the body by consultant Savills, show that by the end of the 2021, a total of 70,785 build to rent (BTR) homes had been built across the UK, a rise of 14,660 on the number completed by the end of 2020.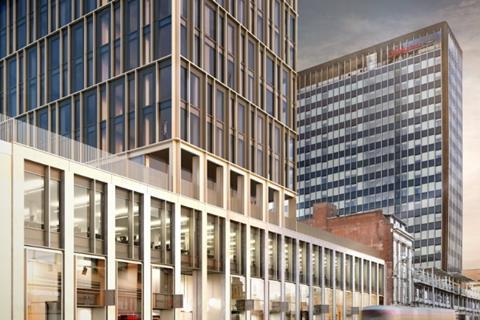 The completion of nearly 15,000 homes marks the most BTR homes ever built in one year, and marks a rise of 24% on the 11,808 built in 2020, during which much of the industry spent nearly three months with sites shut during lockdown.
The 14,660 figure is also 7% above the previous high for build to rent completions of 13,686, recorded in pre-pandemic in 2019.
As in 2020, the figures showed that the majority of BTR homes are now being developed outside of the capital, with 6,780 completed in London and 7,880 in other parts of the UK.
| Year | Build to rent completions |
| --- | --- |
| 2017 | 8,147 |
| 2018 | 8,517 |
| 2019 | 13,686 |
| 2020 | 11,808 |
| 2021 | 14,660 |
The figures also indicated the likelihood of future growth in the sector, with the number of units in the pipeline also rising. The BPF said 42,119 homes were under construction as of the fourth quarter 2021, up 8% on the same time a year ago, while a whisker under 100,000 were in the planning process – also up 8%.
All of the increase in BTR homes under construction came outside of London, where the number spiked by 27%, while projects in the capital fell by 15% on the back of concerns over the strength of the rental market post covid.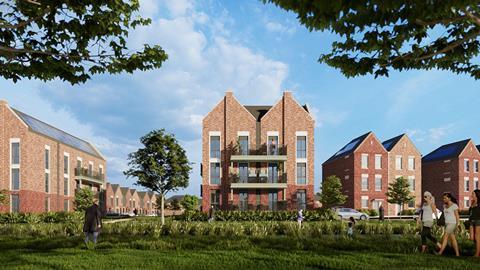 The last year has seen increasing developer and investor interest in building BTR homes in suburban locations, with Apache Capital, Moda Living and L&G all announcing investments.
Ian Fletcher, director of real estate policy at the British Property Federation, said delivery across the regions was "beginning to outpace London."
He said: "The strong growth of the Build-to-Rent sector across the regions will support the Government's levelling up initiative and help revitalise town and city centres."
Jacqui Daly, director of residential research at Savills said the widening geographic spread of BTR activity showed that many local authorities were beginning to understand the need for new rental stock, and investor appetite meant delivery rates could double.
She said: "Build to Rent is becoming hugely competitive for investors, with a record level of capital deployed in the sector in 2021. If investors are able to find markets and stock to invest in, we expect delivery in the sector to double in size within a few years."